McDonald greeted warmly in return to Toronto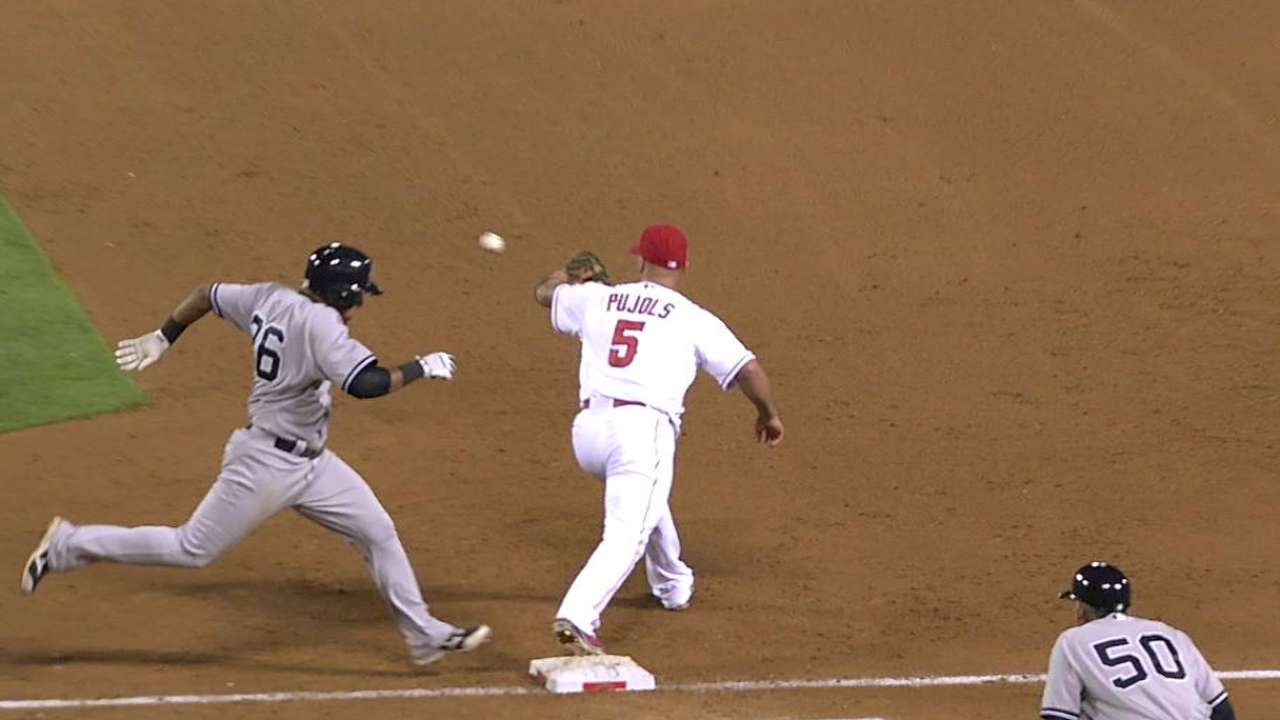 TORONTO -- For John McDonald, crossing north of the border feels like home.
McDonald, who spent parts of seven seasons with the Blue Jays, was a fan favorite in Toronto and developed a cult-like status in the city. Fans loved him then, and they still love him now.
When McDonald entered Friday's series opener as a defensive replacement in the ninth inning, he was greeted with a loud round of applause.
For a journeyman who has largely been a bench player throughout his 16-year career, McDonald is amazed at the relationship he was able to build with the fans in Toronto.
"I don't think the fans here really know how much I appreciate the support," said McDonald, who started at third base on Saturday. "When you're not a superstar player and you can get support from the fans -- they make you better and allow you to take your game to a higher level."
When McDonald signed a Minor League contract with the Angels in the offseason, he immediately checked to see when Los Angeles was coming to Toronto and hoped, somewhat nervously, that he would still be with the team by the time the trip happened.
"As the days started ticking away and I knew I would be able to make the trip and play in front of the fans, it's special for me," McDonald said.
McDonald said his late father told him if he played the game hard and the right way -- whether he got the job done or not -- fans would respect that, and it would allow him to sleep at night. The 39-year-old said he ran with that advice, and it is a mindset that he's taken to the field every time he plays.
"I feel like a lot of people in Toronto identity with that and appreciate the effort," he said.
McDonald is right, but he doesn't believe that was the only reason the Toronto fans grew to adore him.
"The Blue Jays let me do a lot in the community, and that helped out a lot," McDonald said. "I got to meet a lot of people in Toronto. If you were around Rogers Centre in the morning, you would probably see me walking my son or daughter in the stroller."
McDonald, who has played in over 1,000 career Major League games, said he's feeling great. He knows his time in the game is winding down, but he's not yet ready to close the book on this chapter of his life.
"I love coming to the ballpark," he said. "You don't want it to stop."
Chris Toman is a contributor to MLB.com. This story was not subject to the approval of Major League Baseball or its clubs.