Now in 'pen, Santiago could see big spots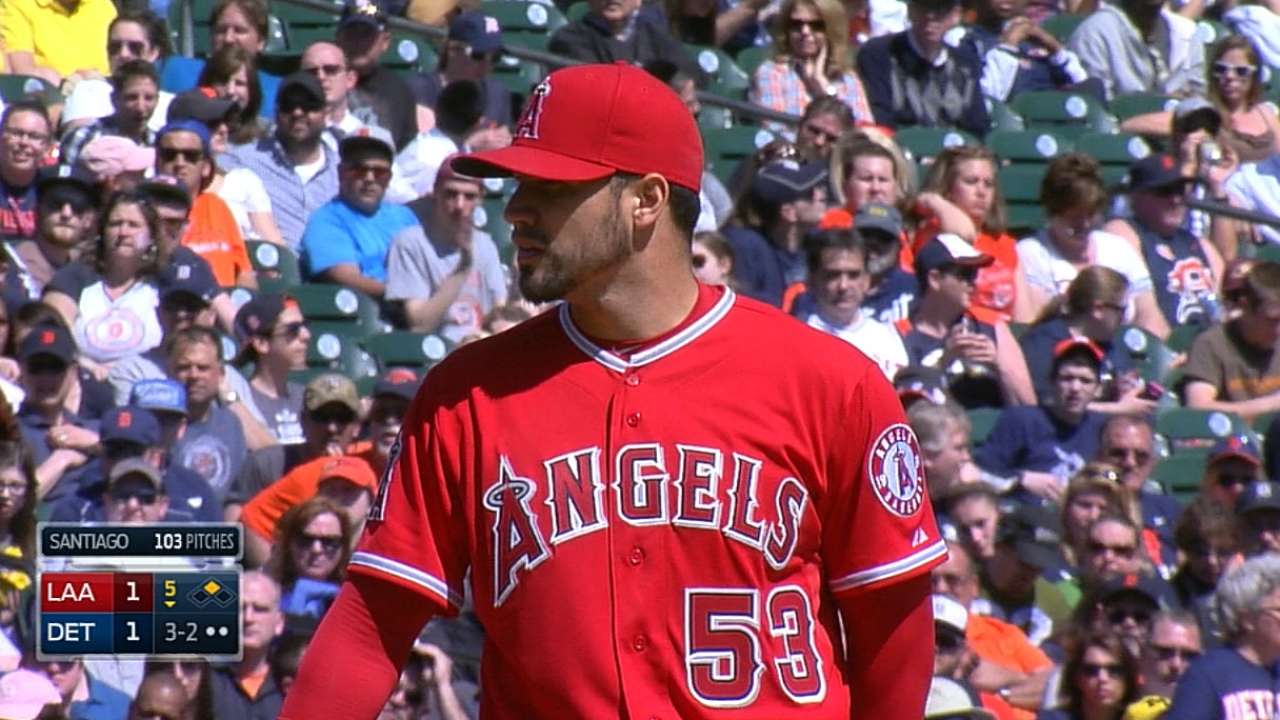 TORONTO -- The Angels won't shy away from using Hector Santiago in high-leverage spots. And, really, they have no choice.
Santiago, who was removed from Los Angeles' rotation on Friday after going 0-6 with a 5.19 ERA over seven starts, is currently the only left-hander in the Angels' bullpen. He has relieved in the past with the White Sox -- whom the Angels acquired him from in a three-team trade during the offseason -- and will work out of the 'pen for now.
If the Angels are looking to exploit a left-on-left matchup in the late innings of a contest, it means Santiago will hear his name called.
"With Hector, getting him out there and getting him in and facing a left-hander, you have to get him in there," said acting manager Dino Ebel. "He has to get his chance."
Ebel said the club doesn't want to use Santiago in a blowout, either. The Angels want to test him.
"If the game is an 8-2 game, winning or losing, you can say, 'Hey, there is no pressure out there.' But I hope today it's a 2-2 or 3-2 game, and he comes in and he has to face a lefty," Ebel said.
"He has done it before, it's not a big surprise for him. He knows he is going to get the ball, and we will give it to him. If he gets out of it, it's a confidence builder. And if he doesn't, he is going to get the ball again in certain situations and go out there and do the job."
Santiago was originally slated to start Tuesday's series opener in Philadelphia, and the Angels have yet to announce who will take his place in the rotation.
Chris Toman is a contributor to MLB.com. This story was not subject to the approval of Major League Baseball or its clubs.