Upon return, Lawrie could see time at second base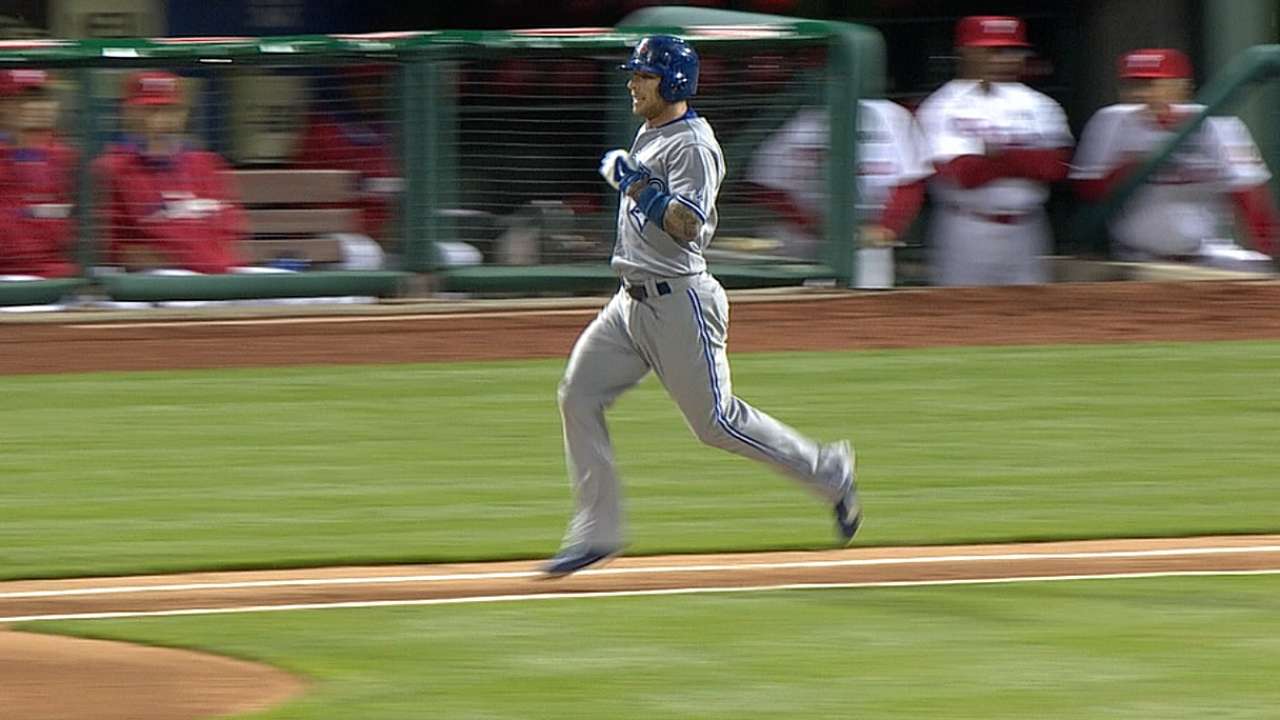 TORONTO -- Brett Lawrie could be heading back to second base -- at least part-time -- when he returns from his right hamstring injury, Blue Jays manager John Gibbons said on Saturday.
The third baseman hasn't played since Monday, when he left in the fourth inning against Philadelphia with a tight hamstring.
Gibbons said he spoke to Lawrie, who is expected to return to the lineup on Sunday, about having him play more second base when Juan Francisco's bat is needed in the lineup. Francisco has been manning third in Lawrie's absence.
Lawrie has previously expressed a displeasure for switching from his regular position, but with Francisco wielding a hot bat, the change is necessary, Gibbons said.
"He said, 'I'm doing it for the boys, for the team,'" Gibbons said. "I tip my hat to him. It's not an easy decision, but I think it makes us stronger on certain days."
Gibbons admitted the team will lose some defense at the hot corner without Lawrie there every day.
"Francisco, he's been pretty good over there, but he's not Brett Lawrie," Gibbons said. "And not many guys are."
Lawrie was expected to do running exercises again on Saturday, and Gibbons said he hoped the 24-year-old would be available on Sunday.
Francisco has hit .297 with three home runs and nine RBIs in the past 10 games, and has added a noticeable punch to the middle of the batting order.
Jamie Ross is an associate reporter for MLB.com. This story was not subject to the approval of Major League Baseball or its clubs.