Mattingly tossed as Giants tilt gets heated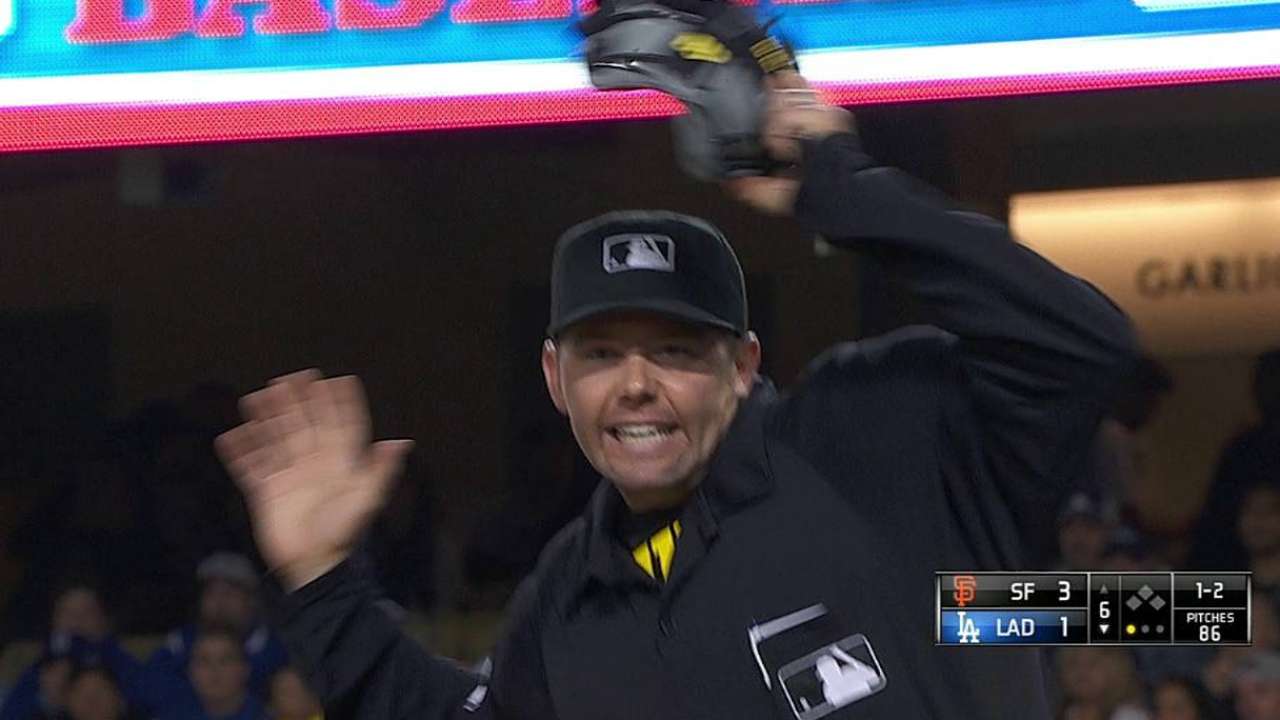 LOS ANGELES -- Dodgers manager Don Mattingly was ejected by plate umpire Will Little in the sixth inning of Friday night's loss to the Giants for arguing balls and strikes.
Trailing by the final margin, 3-1, Mattingly was ejected shortly after a home run by Dodgers outfielder Yasiel Puig triggered a shouting confrontation between Puig and Giants pitcher Madison Bumgarner as Puig was heading home.
But Mattingly said the exchange between Puig and Bumgarner had nothing to do with the ejection.
"I'd been on him all night," Mattingly said. "I didn't like the zone, he was up all night and I just got tired of watching it." Mattingly was ejected after a called strike to Hanley Ramirez three pitches after Puig's home run. It was Mattingly's 13th ejection as manager and first this year.
Ken Gurnick is a reporter for MLB.com. This story was not subject to the approval of Major League Baseball or its clubs.