Confident Marlins drawing national attention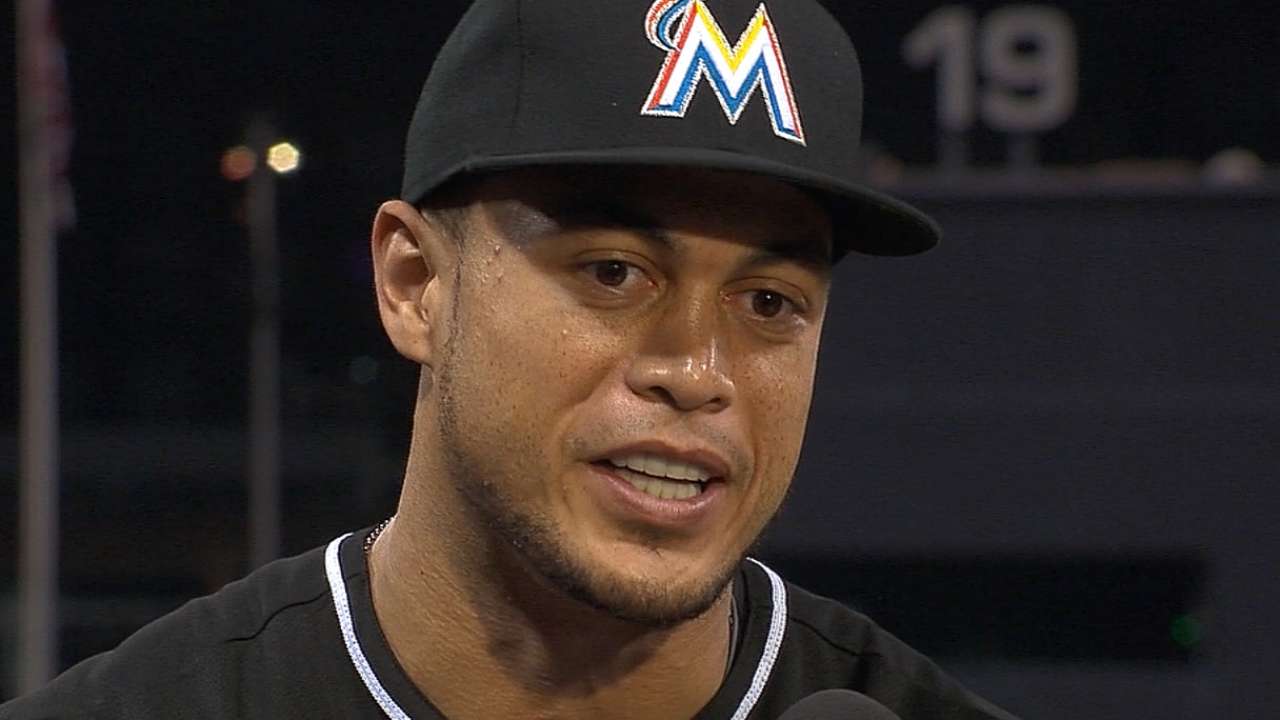 SAN DIEGO -- Everybody's talking about the Fish. Talk about a change.
The surprising Miami Marlins entered Friday night in first place in the National League East.
A year ago, the club lost 100 games and pretty much fell out of sight on the national stage. Now, the baseball world has taken notice, and they're wondering if the team is for real.
"Trying to see if we can sustain it," laughed manager Mike Redmond. "That's what they go to next: Can they sustain it?"
The standings in early May, obviously, mean little. And no one wearing a Miami uniform is jumping ahead of themselves. The focus remains on improvement and tightening up areas that need some polish.
"They're talking about the Fish, so that's good stuff," Redmond said. "At the beginning of the year, nobody was talking about us. We've gone out there and we've opened some eyes. That's a testament to these guys and the way they've played and the way they've played together. That's good stuff."
Can the Marlins sustain winning? In the eyes of the organization, that will depend on the pitching.
"At the end of the day, our pitching and defense are going to be the keys," Redmond said. "If we can keep playing like we are, that will answer itself."
The attitude and confidence and resiliency of the club are what's impressing the organization.
"I like the attitude," the manager said. "I like the way we're playing. I like the confidence right now. The guys are having fun. They're playing loose. They're playing relaxed. That's exactly what we needed to do.
"I think the first few weeks of the season, we maybe pressed a little bit. Guys were trying a little bit too hard. After this long homestand, the guys have settled in and relaxed. That's translated into a lot more wins."
Joe Frisaro is a reporter for MLB.com. He writes a blog, called The Fish Pond. Follow him on Twitter Share This