Gio relishes opportunity to be back in Oakland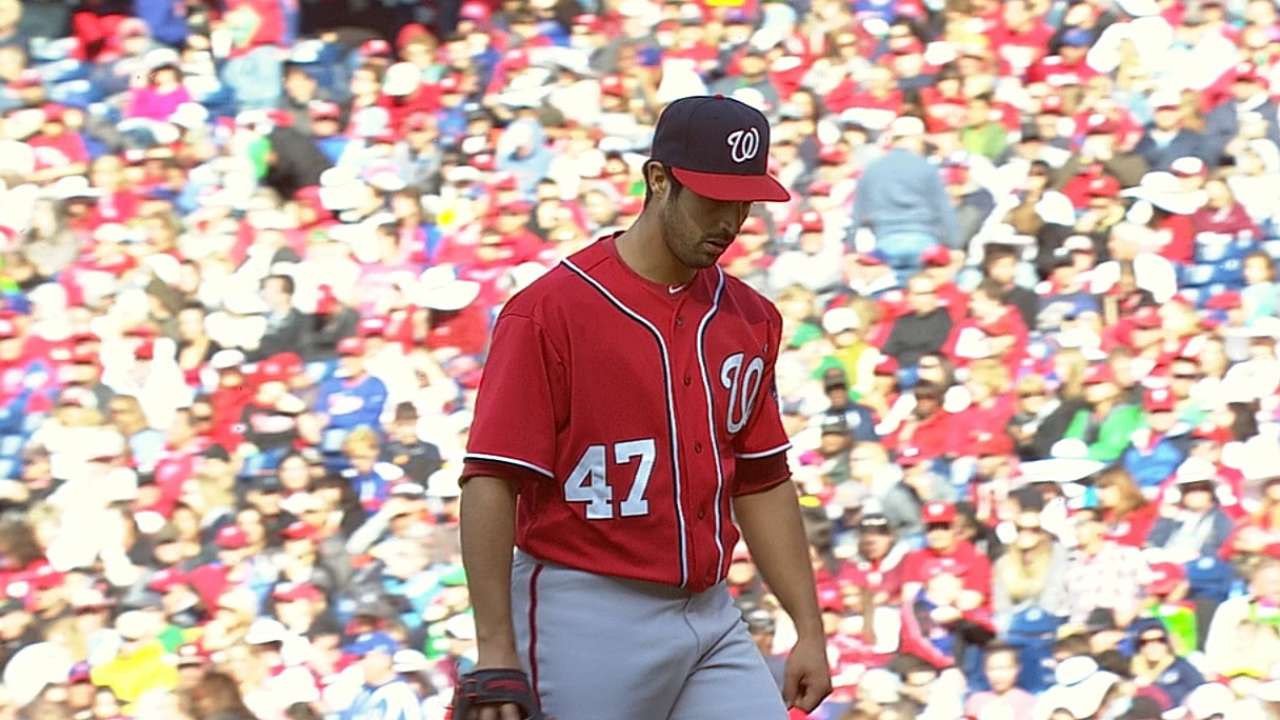 OAKLAND -- Gio Gonzalez was the most popular man at O.Co Coliseum on Friday as the Nationals made the franchise's first trip to Oakland.
The lefty made his big league debut with the A's in 2008, and stayed with the organization until being traded to Washington in a multi-player deal that also includes current Oakland catcher Derek Norris and lefty Tommy Milone. From the sounds of it, Gonzalez was shaking a lot of hands as he returned to the Coliseum for the first time as a visitor.
"Saw some grounds-crew guys, clubbies, security guards -- I basically talk to everybody. Even guys in the parking lot," Gonazlez said. "It's a pretty cool feeling when people still remember you, and they acknowledge that it was fun while I was here."
Washington general manager Mike Rizzo and Oakland counterpart Billy Beane have been frequent trade partners in recent years, as the two teams have swapped players on seven different occasions since December 2010. Other players that have suited up for both squads include Nationals southpaw Jerry Blevins and A's lefty Fernando Abad, who were in Oakland and Washington, respectively, last season.
During his four seasons by the bay, Gonzalez became a fan favorite while forming an impressive young core of pitching with Trevor Cahill and Brett Anderson. Even though it's only been three seasons since he was dealt, only three of Gonzalez's ex-teammates are still on the A's -- Coco Crisp, Daric Barton and Eric Sogard.
"I think it's a great atmosphere, always had a lot of love out here," Gonzalez said. "It's one of those moments you take in at the time, because it will be gone by the next series."
Alex Espinoza is a contributor to MLB.com. This story was not subject to the approval of Major League Baseball or its clubs.