Rollins back in the field playing shortstop vs. Mets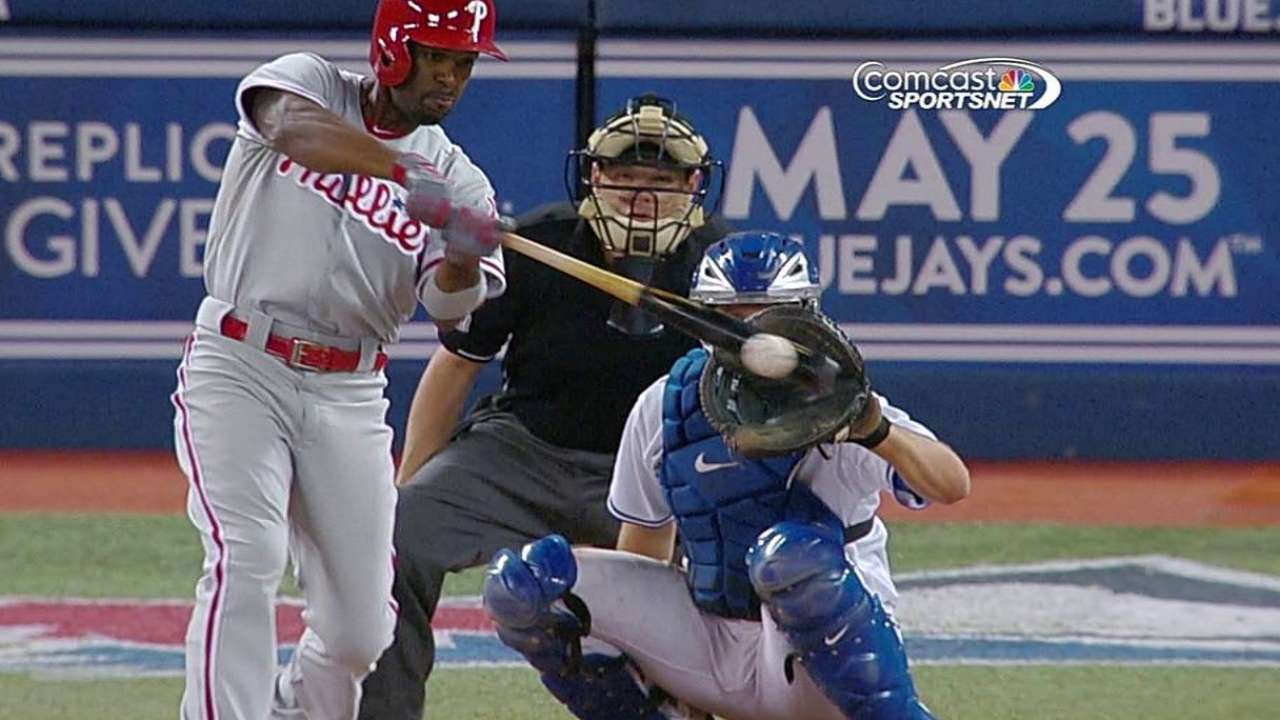 NEW YORK -- Jimmy Rollins started Friday's game at shortstop after playing the previous two games in Toronto as the Phillies' designated hitter. The last time Rollins was on the field was Sunday against the Nationals.

In that game, which was the last time the Phillies won, Rollins tweaked his right groin. Rollins then missed consecutive games before retuning to the lineup Wednesday.

Ryne Sandberg said one of the few positives to come out of Toronto -- where the Phillies were swept -- was being able to ease Rollins into the designated-hitter's role to make sure he was healthy to be in the field for Friday's game.

"It didn't work out too well on the offensive side of things, but it was a step in the right direction to have him in the lineup," Sandberg said. "Now he's ready. I think having those at-bats will help him."
Nate Taylor is a contributor to MLB.com. This story was not subject to the approval of Major League Baseball or its clubs.