Tulo quietly pacing all of baseball at plate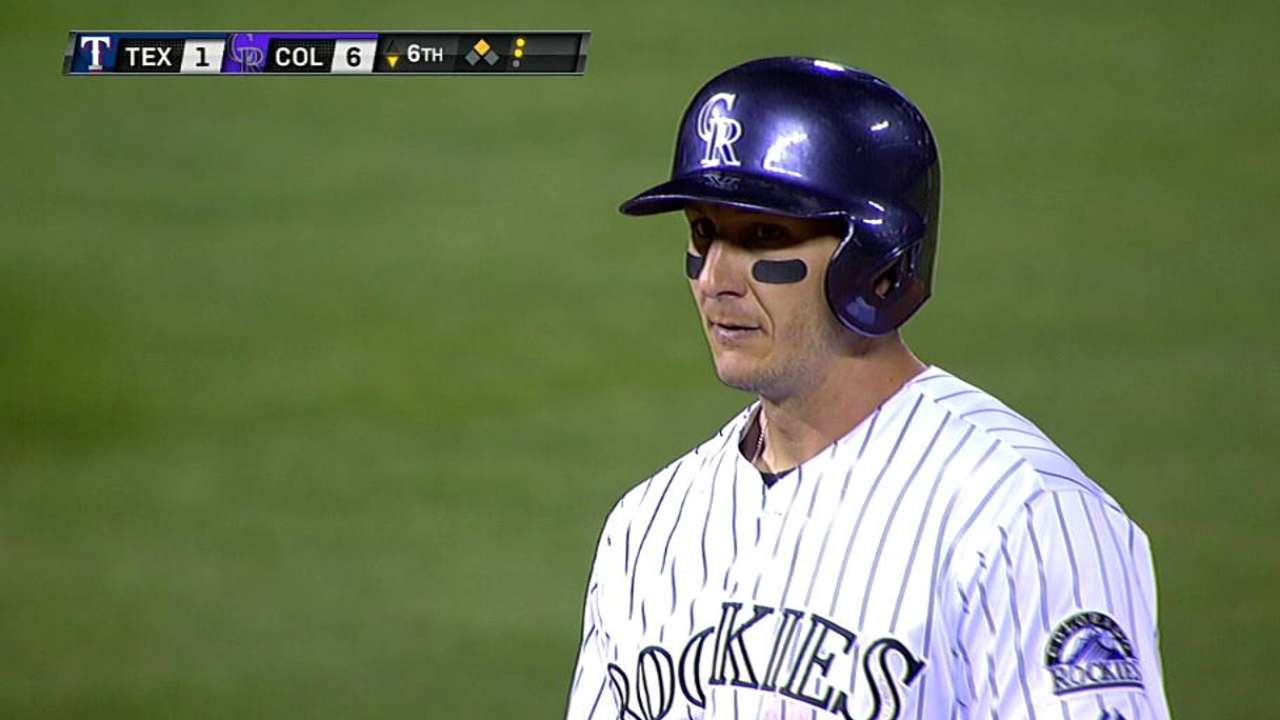 CINCINNATI -- Who has been the hottest hitter in baseball over the past 28 games?
Here's a hint: It isn't Rockies third baseman Nolan Arenado, despite the 28-game hit steak he carried into Friday night's contest with the Reds. But you don't have to look far beyond Arenado to find him.
According to research from Bill Chuck of the Gammons Daily, Rockies shortstop Troy Tulowitzki played in 26 of the 28 games and posted a .407 batting average, .518 on-base percentage and .779 slugging percentage, as well as 16 extra-base hits, eight home runs and 20 walks. All of those were the highest figures in the Majors over that time period.
Arenado's .360 average over his streak was tied for second with the Tigers' Victor Martinez, who also played in 26 of the 28 games.
One interesting fact about Arenado's hitting was that he was doing it with no rest. Arenado is the only one of the top five to appear in all the games. He had also appeared in every inning of every Rockies game this season.
Thomas Harding is a reporter for MLB.com. Follow him on Twitter @harding_at_mlb. This story was not subject to the approval of Major League Baseball or its clubs.