Olt's new approach producing results at plate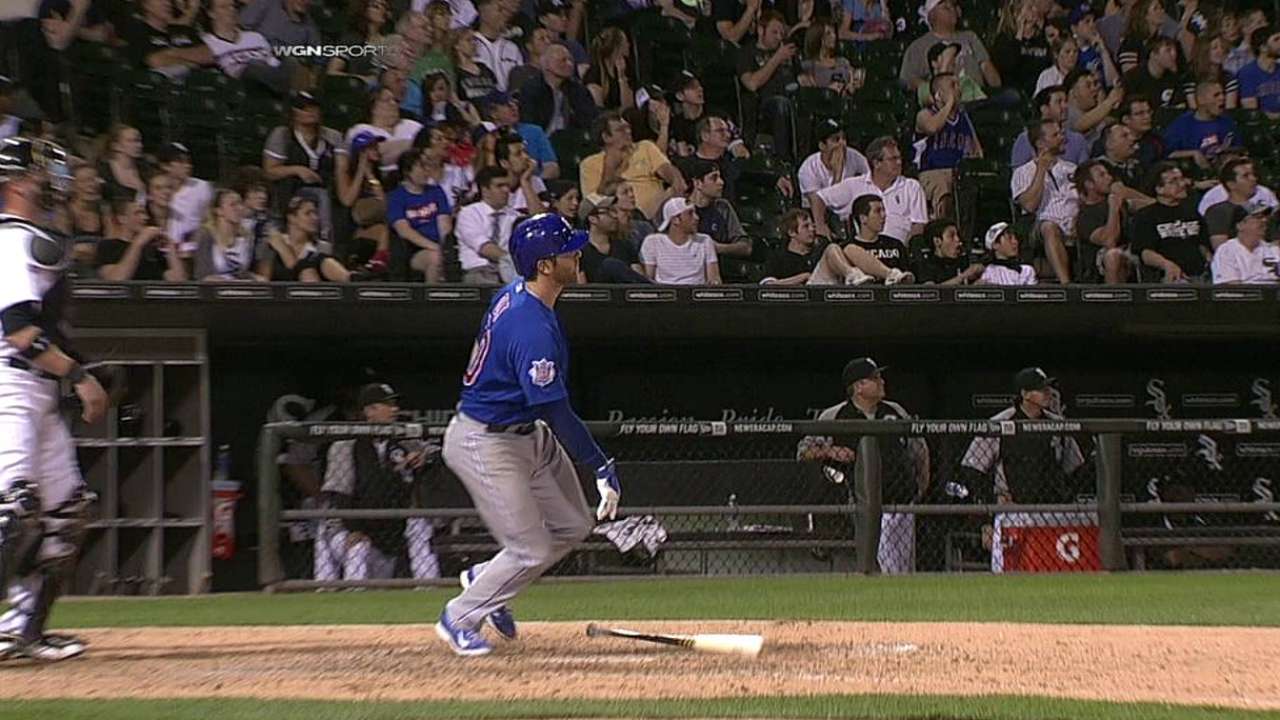 ATLANTA -- Fresh off a grand slam and his first multi-hit game since April 13 in the Cubs' 12-5 win against the White Sox on Thursday night, Mike Olt is batting .333 (4-for-12) during a three-game hitting streak.
The mini-surge has helped Olt's batting average climb from .162 to .184, something he credited to trusting his new approach at the plate. Olt said that earlier this season, he struggled at times to commit to the approach outlined in scouting reports.
"I was being overaggressive, then I was being under-aggressive," Olt said. "I was kind of in-between, I wasn't committing myself to my approach, so I just kind of stood back and relaxed. And when I go out there and I have that approach, I stick with it, instead of being indecisive."
Olt, whom the Cubs acquired as part of the trade that sent Matt Garza to the Rangers on July 22, 2013, said he has struggled with swinging at bad pitches and getting himself out.
He struck out 132 times in 432 plate appearances in the Minor Leagues last season, and he has struck out once every 3.04 plate appearances so far this season.
But his relaxed approach has led to three walks in his past 18 plate appearances before Friday's game against the Braves, compared to only three in his first 62 trips to the batter's box in 2014. The process is ongoing for Olt, but he feels his relaxed approach is making an impact.
"You've got to fight yourself," Olt said. "The game's tough, because the game's based around failure. Once you start failing as a competitor, you don't want to do that. So you tend to try a little bit harder. I think I had a little bit of that, a little bit of me trying to prove myself a little too much. Now I'm just kind of relaxed and playing more like myself."
Cubs manager Rick Renteria said Olt's penchant for striking out does not bother him, because of the power he possesses. Renteria likes how Olt has progressed so far, and he believes that as the young slugger's confidence grows, his numbers will follow.
"He's trying to set aside some areas he can handle better," Renteria said. "It's easier said than done because, there's an anxiousness that comes with doing that, but he's been settling down and he's been playing limited, but he's been playing, and I think he's taken advantage of every opportunity he's had thus far."
Joe Morgan is an associate reporter for MLB.com. This story was not subject to the approval of Major League Baseball or its clubs.