Lawrie expected back in the lineup this weekend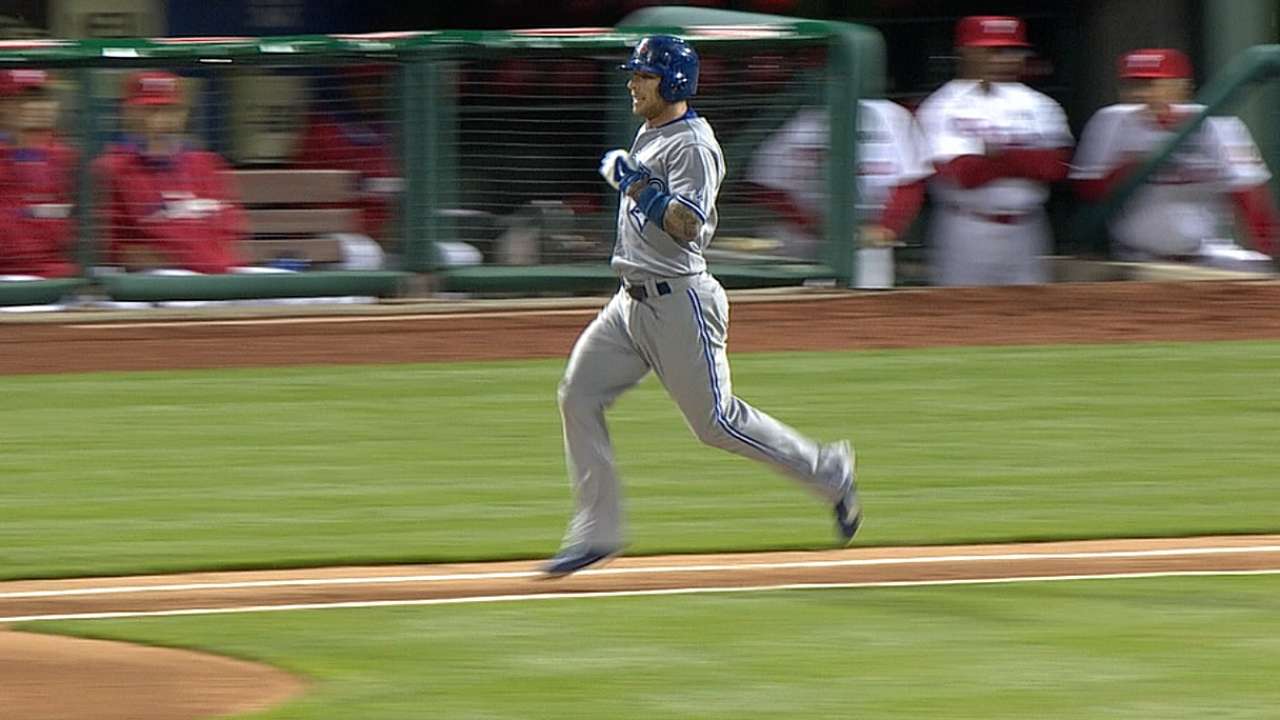 TORONTO -- Brett Lawrie will likely return to the lineup this weekend, Blue Jays manager John Gibbons said prior to Friday's game against the Angels.
Lawrie, the team's everyday third baseman, has been suffering from tightness in his right hamstring and hasn't played since Monday, when he left in the fourth inning against Philadelphia. Gibbons said Lawrie was to run sprints on Friday, and he would not go onto the 15-day disabled list.
"Hopefully [he's back Saturday] or Sunday. He's going to run some more sprints today and see how it goes," said Gibbons.
With Lawrie out of the lineup, third base duties have fallen to Juan Francisco, who's shouldered the responsibility with solid defense and a big bat. It remains to be seen where he fits into the lineup when Lawrie returns, but Gibbons said the team will have to find a way to get the left-handed-hitting Francisco at-bats.
That could include having Lawrie play second base when the Blue Jays face right-handed pitching.
"Right now, we're looking at everything," said Gibbons. "When [Francisco is] hot, we have to look at keeping him in there."
Francisco, who was signed to a Minor League deal by the Blue Jays on April 1, was on an eight-game hitting streak entering Friday, and he went 3-for-3 with a home run and a double in Thursday's 12-6 win over the Phillies.
Francisco is batting .297 (11-for-37) with nine RBIs and three home runs over his last 10 games.
Jamie Ross is an associate reporter for MLB.com. This story was not subject to the approval of Major League Baseball or its clubs.