Versatile Johnson accepts assignment to Triple-A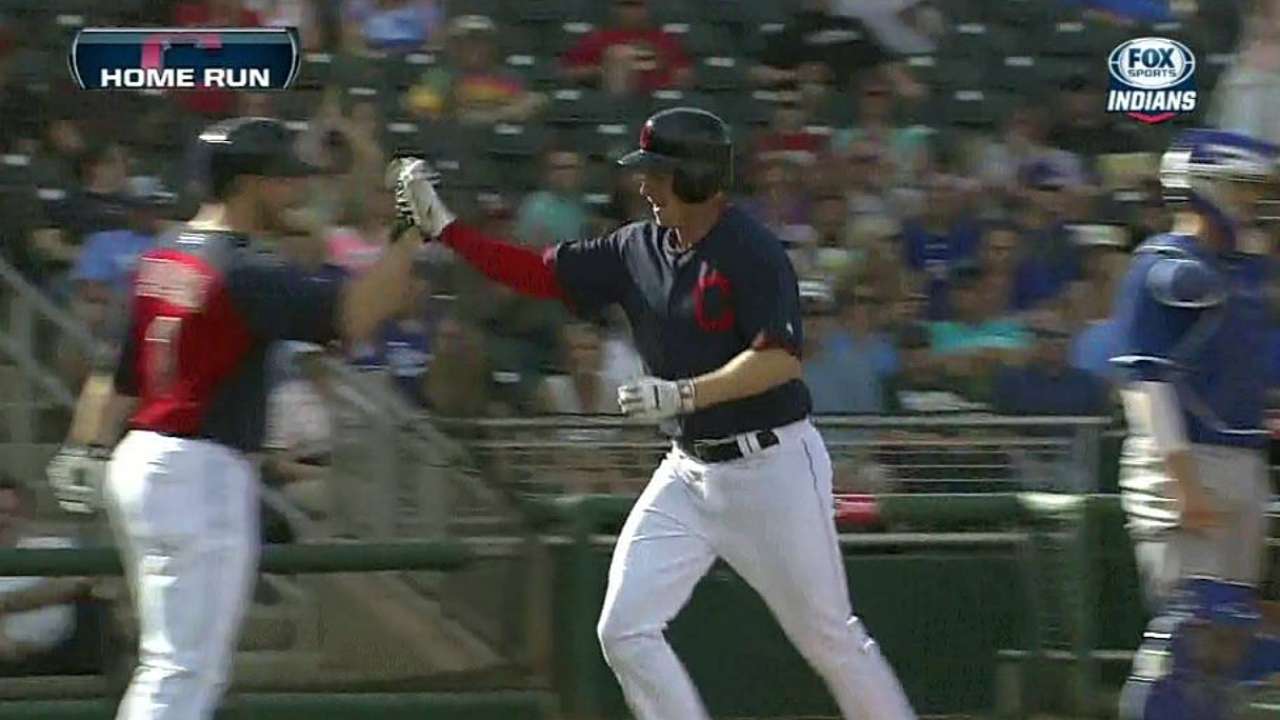 ST. PETERSBURG -- Indians manager Terry Francona loved having the versatile Elliot Johnson on his bench early on this season. That made for a difficult decision when Cleveland designated the utility man for assignment on Saturday.
Francona now feels fortunate to know that Johnson has decided to stay in the organization.
On Friday, Johnson cleared waivers and accepted an outright assignment to Triple-A Columbus for the Indians. Johnson had the right to decline the assignment in order to pursue a job elsewhere, but opted to stay in the Tribe's system.
"I love Elliot," Francona said on Friday. "Elliot comes to camp, so you spend six weeks with a guy, you get to know him, he does everything really well, makes the team. You know full well that things don't work out according to plan very often, and you're going to have to possibly have a conversation that you don't want to have.
"The flip side of that is not getting close to the guys and not enjoying them. I don't think I want to do that, either. I guess I'd rather get to know the guys and enjoy them and appreciate what they do and, if you have to have a conversation and it's not that fun, you can do it honestly. The hope is that, maybe after the conversation is over and they have a chance to kind of clear their head, maybe they do want to stay in the organization."
The 30-year-old Johnson did just that, giving Cleveland an experienced layer of depth at Triple-A. In seven games with the Indians, who used the switch-hitter all over the diamond defensively, Johnson hit just .105 (2-for-19). In parts of five seasons in the Majors, he has hit .215 in 318 games between stops with the Rays, Royals, Braves and Indians.
Francona said he feels Johnson can benefit the players around him in the Minors.
"I think he can benefit our guys here," Francona said. "So, that's an obvious, 'Yes.' He just got caught in a situation where we had moving parts. It happens."
Jordan Bastian is a reporter for MLB.com. Read his blog, Major League Bastian, and follow him on Twitter @MLBastian. This story was not subject to the approval of Major League Baseball or its clubs.