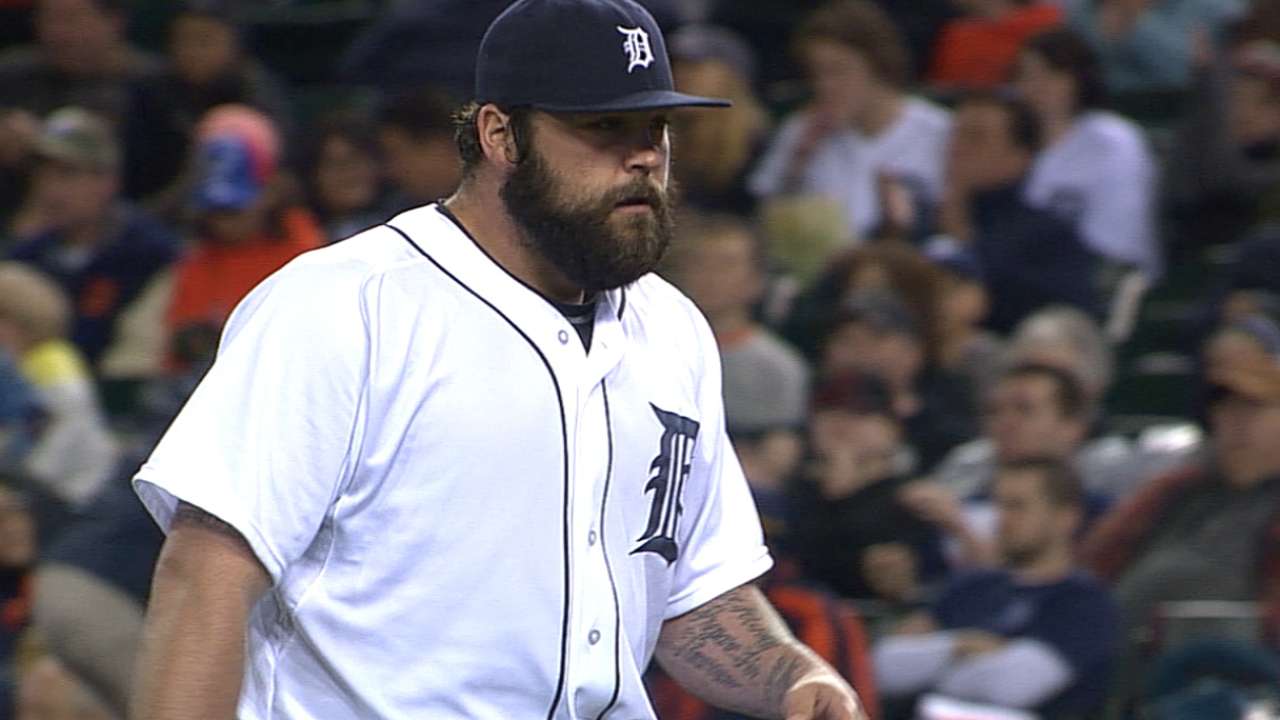 • Earlier this week, setup man Joba Chamberlain turned heads in the Tigers' clubhouse by gifting each teammate a pair of Zubaz pants. The flashy garb was a fad in the 1990s, and the timing worked nicely with Friday being the organization's fourth annual Zubazpalooza.
• The Tigers offered a special ticket package that included a pair of Zubaz pants and a ticket to the game. Chamberlain's pants may not stay in style, but they were fashionable on Friday night -- even the grounds crew was sporting Zubaz before the game against the Twins.
• Reliever Luke Putkonen pitched two innings for Triple-A Toledo on Friday as part of his rehab assignment. Putkonen threw 23 pitches -- 14 strikes -- and allowed one run on two hits.
Matt Slovin is an associate reporter for MLB.com. This story was not subject to the approval of Major League Baseball or its clubs.