Boxberger dominant out of pen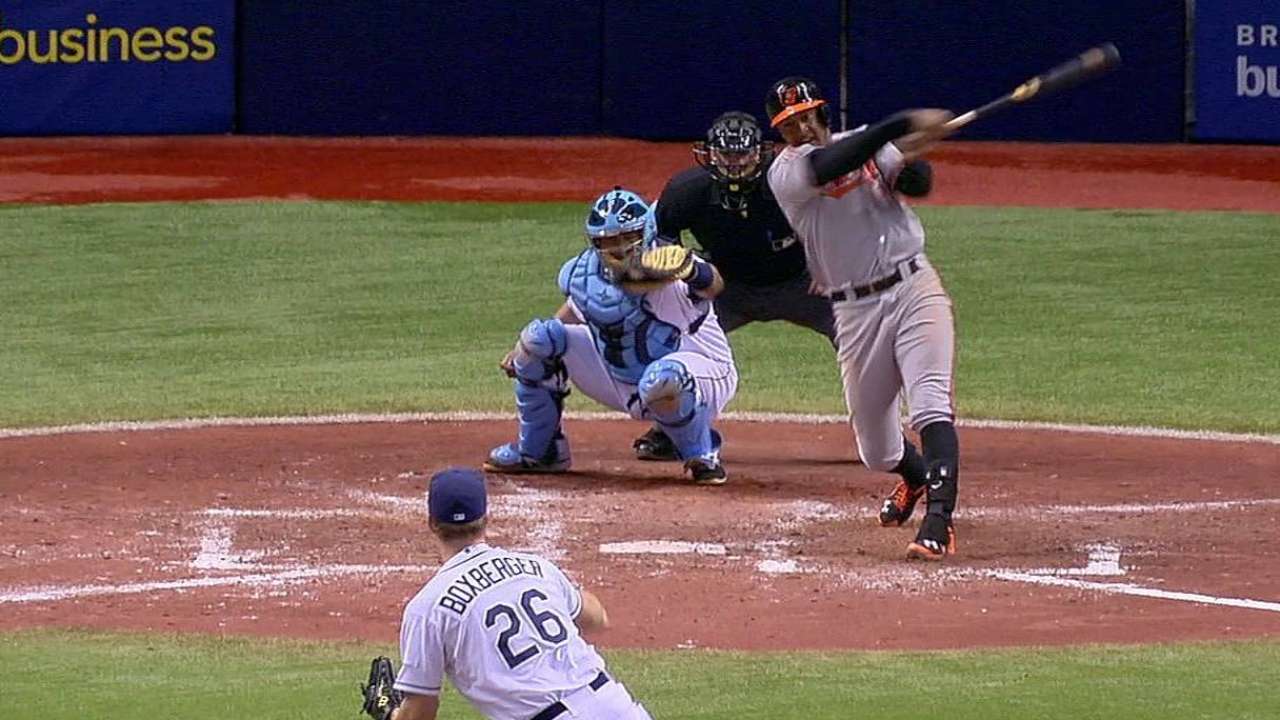 ST. PETERSBURG -- Brad Boxberger relieved David Price in the sixth inning of Thursday night's game against the Orioles. The bases were loaded and there were no outs when the right-hander took over and struck out the next three batters -- Steve Pearce, Jonathan Schoop, and Caleb Joseph -- on nine pitches.
"I've obviously never done it before," Boxberger said. "Looking back, it's something that's pretty cool, because I guess you don't see it too often in the game of baseball in general. I'm just trying to go out there and get the batter. But it worked out in my favor, definitely."
Boxberger said he was using a fastball-changeup combination to every hitter.
"And they were coming out swinging," Boxberger said. "I was able to just get them off balance a little bit and attack them."
According to the Elias Sports Bureau, the last reliever to enter a game with the bases loaded and strike out the next three batters to end that inning without a run scoring was Toronto's Jesse Carlson in the 11th inning of a game against Texas on April 16, 2008.
Though Elias' count records are incomplete, they have no record of any other Major League pitcher accomplishing this feat on just nine pitches.
In nine innings pitched (six appearances) for the Rays this year, Boxberger has allowed only two hits and no runs, with 11 strikeouts and seven walks. Ironically, four of the games he's pitched in have been against the Orioles.
"And I've only been here a little while," Boxberger said. "But they've definitely seen me."
Bill Chastain is a reporter for MLB.com. This story was not subject to the approval of Major League Baseball or its clubs.