Phils option Galvis to get him more at-bats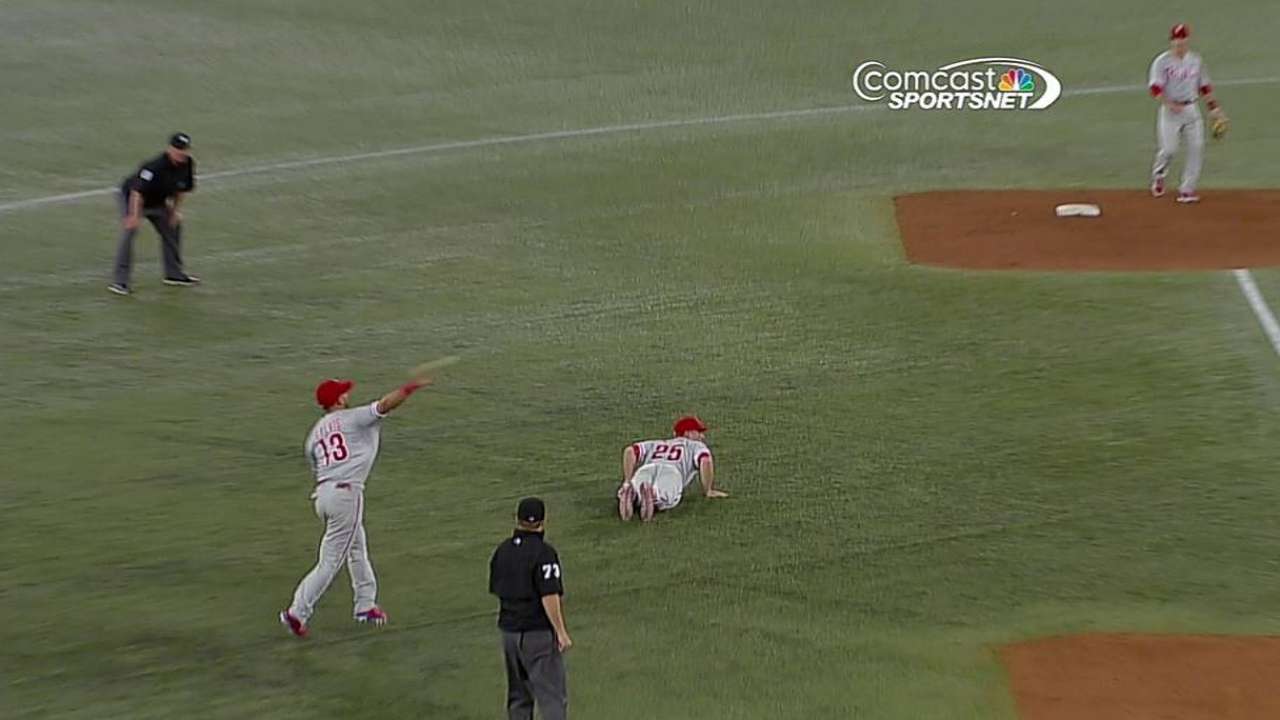 TORONTO -- The Phillies optioned infielder Freddy Galvis to Triple-A Lehigh Valley following Thursday's 12-6 loss to the Blue Jays.
They selected the contract of Triple-A infielder Reid Brignac on Friday to take his place on the roster. He is hitting .284 with five home runs and 21 RBIs in 30 games. Brignac hit two homers Thursday.
Galvis' demotion did not come as a surprise. He went 0-for-3 with one walk and one strikeout Thursday. Galvis is hitting .048 (2-for-42) with one RBI, three walks and 12 strikeouts in 16 games.
"He needs to go play, get at-bats and gather himself a little bit," Phils manager Ryne Sandberg said. "He might have been rushed up here a little bit, with not having Spring Training."
Galvis missed some time in March when he suffered a MRSA infection in his left knee.
"I missed a lot of games," Galvis said. "I missed a lot of at-bats. That's why I'm going down, you know? To get my at-bats, try to get my approach and try to swing the bat better. I don't feel sad. I don't feel bad or nothing. I'm just going to go there and work on my hitting. That's it."
Todd Zolecki is a reporter for MLB.com. This story was not subject to the approval of Major League Baseball or its clubs.