Butler back in lineup as Royals get DH back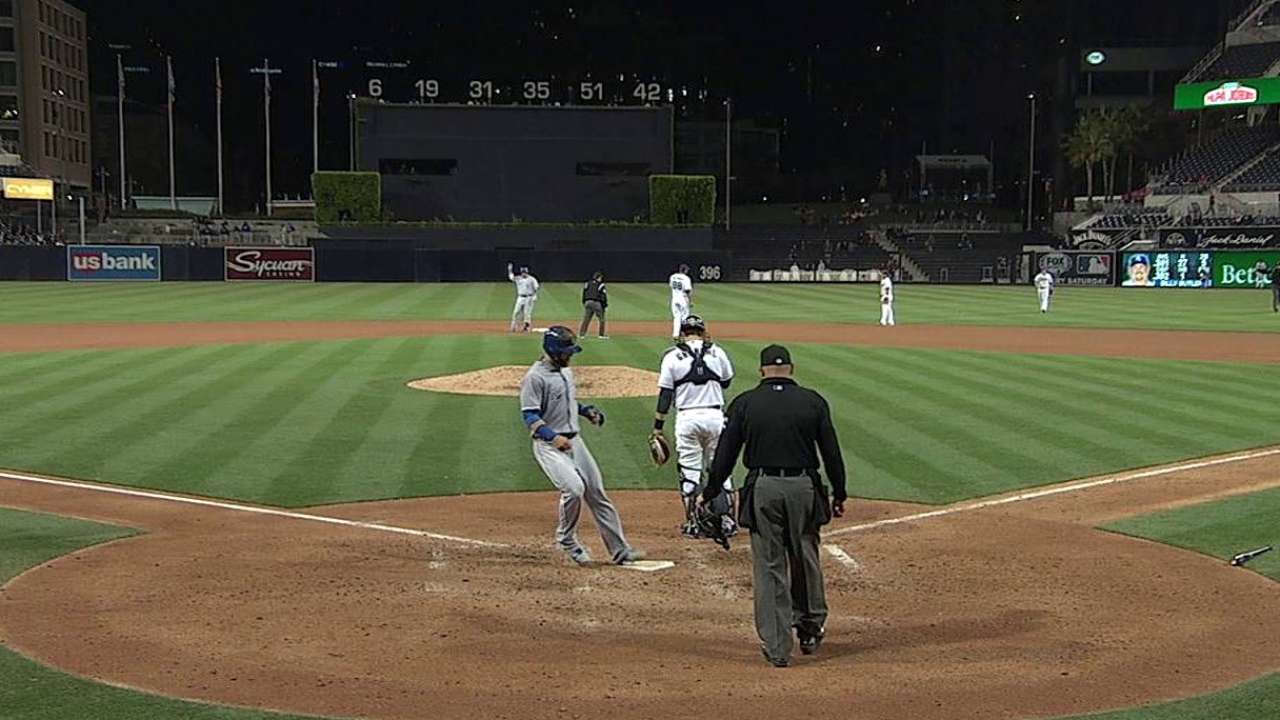 SEATTLE -- The designated hitter was back for the Royals on Thursday night, and so was Billy Butler.
With no DH at San Diego, Butler was out of the starting lineup and was used as a pinch-hitter in each of the three games. He walked, doubled in a run and struck out.
"Hopefully, the days off didn't cool me off," Butler said.
In the six games prior to San Diego, Butler was 8-for-21, .381, with two doubles, his first home run and four RBIs. In the prior 24 games, he'd hit just .209 with three doubles and eight RBIs.
Butler hopes he didn't lose his timing during the down time.
"I know it can't help," he said. "My thoughts are that the way to cool off your hottest hitter at the time is to sit him. There's only one way to cool you off and that's to not see pitches. Hopefully, I'll be back going. Hopefully, it doesn't take me time to transition again."
Manager Ned Yost had a choice of using Eric Hosmer or Butler at first base. At the time, Hosmer was hitting .286 and had the advantage of being a Gold Glove defender.
"We're not built for a National League game, so you've got to make choices. Would I rather have had Billy in the lineup? Absolutely," Yost said.
In past years, Yost would have used Hosmer in the outfield in National League cities, but he decided to not employ that option because none of his outfielders were "really struggling" this year.
It worked out well with Hosmer in the lineup at San Diego. He went 7-for-16, drove in seven runs and hit his first homer as the Royals took the series, two games to one.
Dick Kaegel is a reporter for MLB.com. This story was not subject to the approval of Major League Baseball or its clubs.