Mariners aim to build on successful road trip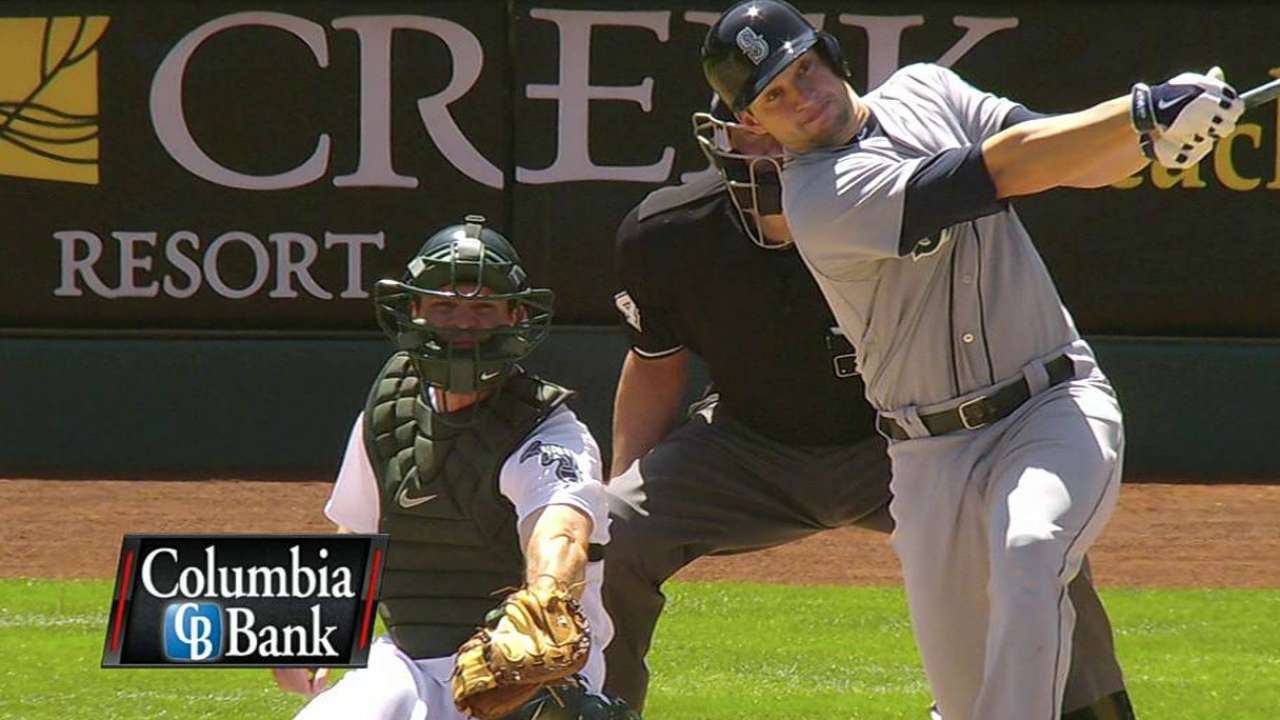 SEATTLE -- It's amazing how much a 7-2 road trip can change the feeling of a team that gains its stride over a cross-country trek from New York to Houston to Oakland, but Mariners manager Lloyd McClendon said his club needs to keep pushing now as it opens a seven-game homestand against the Royals and Rays at Safeco Field.
"It's nice to be back home," McClendon said before Thursday's series opener with Kansas City. "But like I told the guys, the trip is behind us and it's time to look forward. We have a tough team coming in here and we've got to be ready to play."
The Mariners were 10-14 and in fourth place in the American League West when they set out for New York, but returned at 17-16 and in second place, two games back of the A's. Seattle has gone 10-3 over its past 13 games while hitting .251 overall and .305 with runners in scoring position after batting just .222 in its first 20 games.
That timely hitting, for a team that still ranks 13th in the AL with a .233 batting average entering Thursday's play, has helped supplement a solid pitching performance as the Mariners rank four in ERA at 3.65.
The combination has been good as the Mariners have found ways to win.
"You feel an extra buzz," said third baseman Kyle Seager. "Even if they score, we feel like we'll be able to come back. That helps the pitching staff as well. If we get off to a good lead or it's tight, they have the confidence the way they've been throwing the ball. It kind of feeds off each other. Both sides can work together and it creates a good atmosphere and less tension. Knowing we have an ability to come back definitely helps."
One hitter still searching for answers is shortstop Brad Miller, who was batting .178 going into Thursday's game after going 4-for-21 (.190) on the trip.
"He's not playing well right now, obviously," McClendon said. "He needs to step it up, and he knows that. We're trying to get him to relax and just get him to go out and play his game. This game isn't easy sometimes. He showed signs of coming out of it, he's getting a few more walks, got a couple hits. Hopefully he'll have a good game tonight and turn the page."
Greg Johns is a reporter for MLB.com. Follow him on Twitter @GregJohnsMLB as well as his Mariners Musings blog. This story was not subject to the approval of Major League Baseball or its clubs.