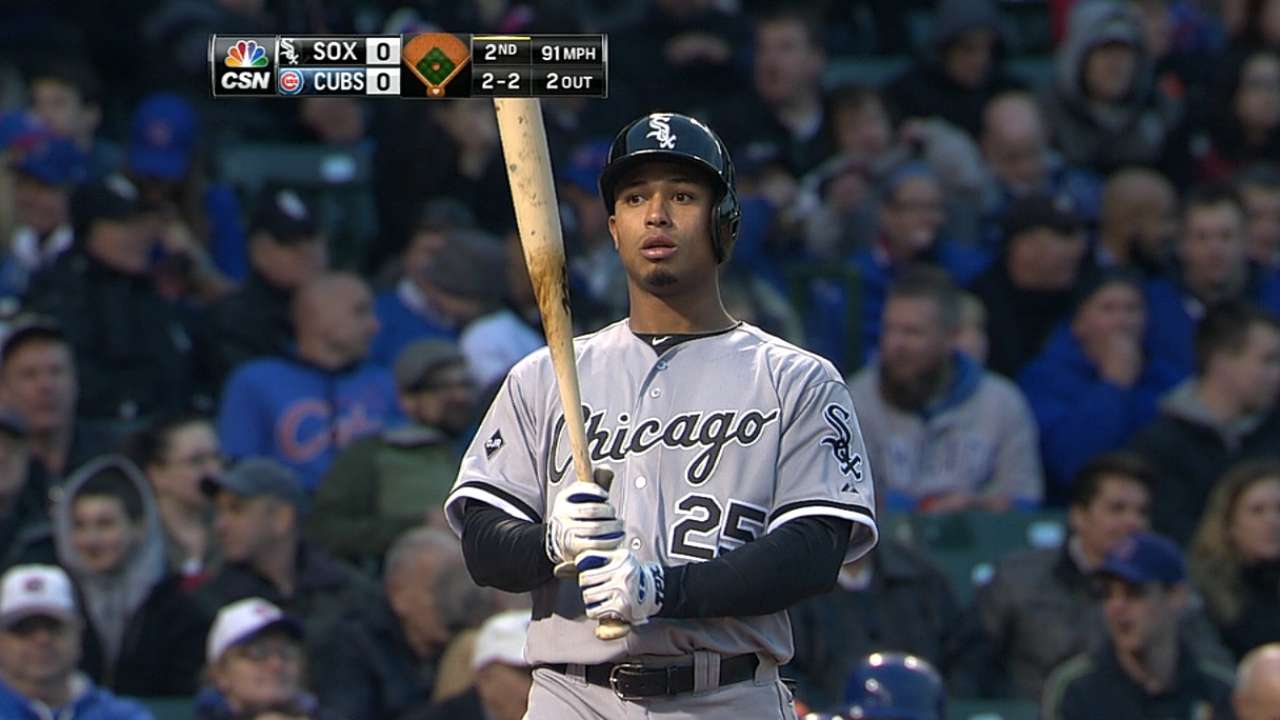 • Sierra has so far taken advantage of his opportunity to play, which has been brought on by injuries. He went 5-for-8 with two runs scored in his first two starts with his new club, which is keeping an eye on Sierra's propensity to sometimes play too fast.
"See, I haven't seen him very much in the past, but guys that have seen him in the past, they say he's a high-motor guy and does things fast all the time," Ventura said. "You know, there is a bit of you want to calm it down and if you're rushing out and moving too much and doing that, your eyes don't really pick up on pitches and things like that, so just calm him down at the plate a bit, so still let him keep what makes him unique."
• At 18-17, the White Sox had a .500 or better record on May 8 for the first time since 2006, when the club won 90 games.
• White Sox second-base prospect Michal Johnson leads the Southern League in average (.333) and hits (43) for Double-A Birmingham.
• The White Sox bullpen carried into Thursday's game a 20 1/3 scoreless-innings streak dating back to May 2 at Cleveland, the unit's longest stretch since a 21 1/3-inning stretch from May 9-23, 2010. That streak ended at 23 1/3 when Maikel Cleto gave up five runs in the eighth inning.
Joe Popely is an associate reporter. This story was not subject to the approval of Major League Baseball or its clubs.