Young players learning from baserunning mistakes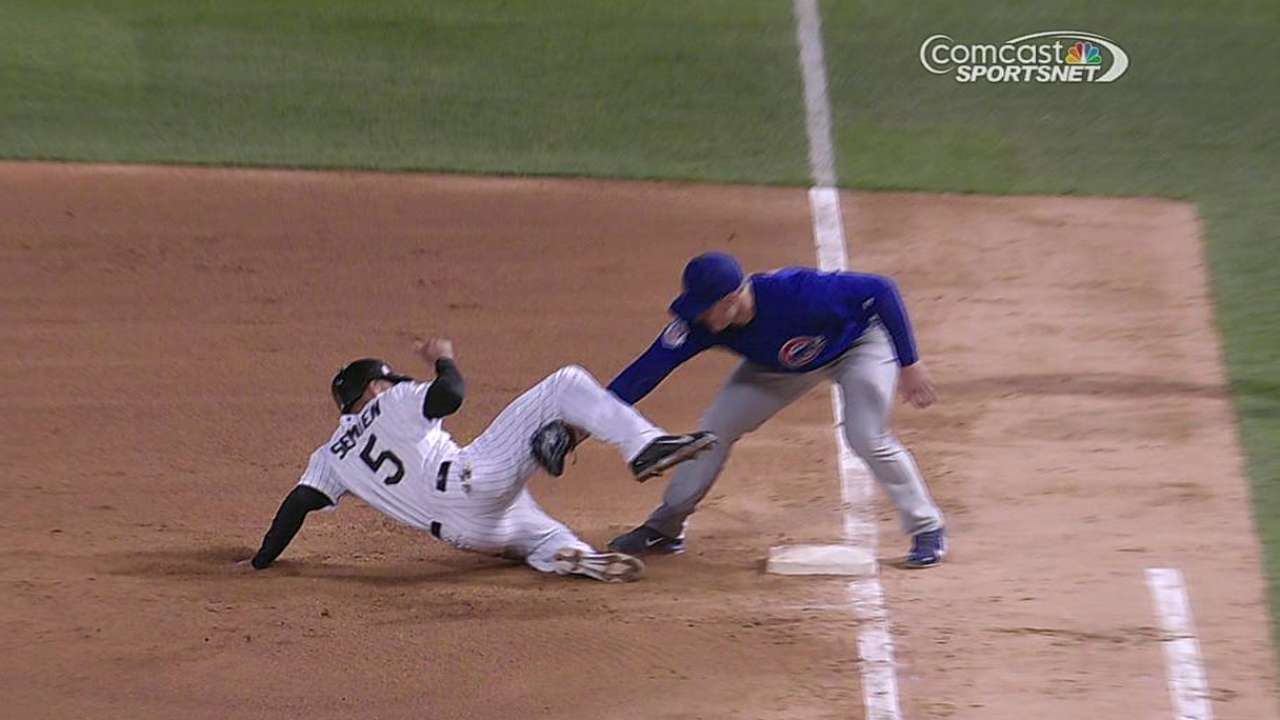 CHICAGO -- The 2013 season was full of baserunning mistakes and poor defense, so naturally those two areas were focal points for the White Sox in Spring Training.
The 2014 White Sox have shown aggressiveness with taking extra bases and have generally made smart decisions on the basepaths -- that is, until recently.
Three White Sox runners were picked off over the past two games, including two at first by Cubs catcher Welington Castillo. In one case, Moises Sierra was caught too far off first. The other time it was Marcus Semien. In either case, White Sox manager Robin Ventura was quick to give Castillo credit, albeit with a keen eye on the situation.
"Yeah, he's good at it," Ventura said of Castillo's ability to throw behind runners at first. "Guys used to do that with Ivan Rodriguez, too. And you'd still sit there and say, 'I don't want to get too far off,' and you know when a guy's got quick feet and a good arm, eventually you get caught with it. If it happens again tonight, I'll be shocked."
Defensively, the White Sox have committed just 27 errors, good for fourth in the American League. Their defensive efficiency rating ranks seventh in the league.
With one out in the fifth inning of Wednesday's game, Jose Abreu didn't commit an error, but did make a poor decision. He fielded a slow Ryan Kalish grounder to first, but unwisely tried to get the lead runner at second, and the throw was too late.
"There's parts of it that are young mistakes," Ventura said. "I think Marcus has had that, even the ball with [Abreu] last night trying to get Barney at second base, those are things that you don't want to happen, but there is a learning curve there, learning the speed of runners he doesn't know yet. You still work on it, take care of it, yeah.
"Sometimes things happen to guys who've been around for 12 years. It's just part of playing baseball. You play a lot of games, stuff like that is going to happen. You limit it as much as you can. Address it, move on."
Joe Popely is an associate reporter. This story was not subject to the approval of Major League Baseball or its clubs.