Peralta looking to shake off slow start to season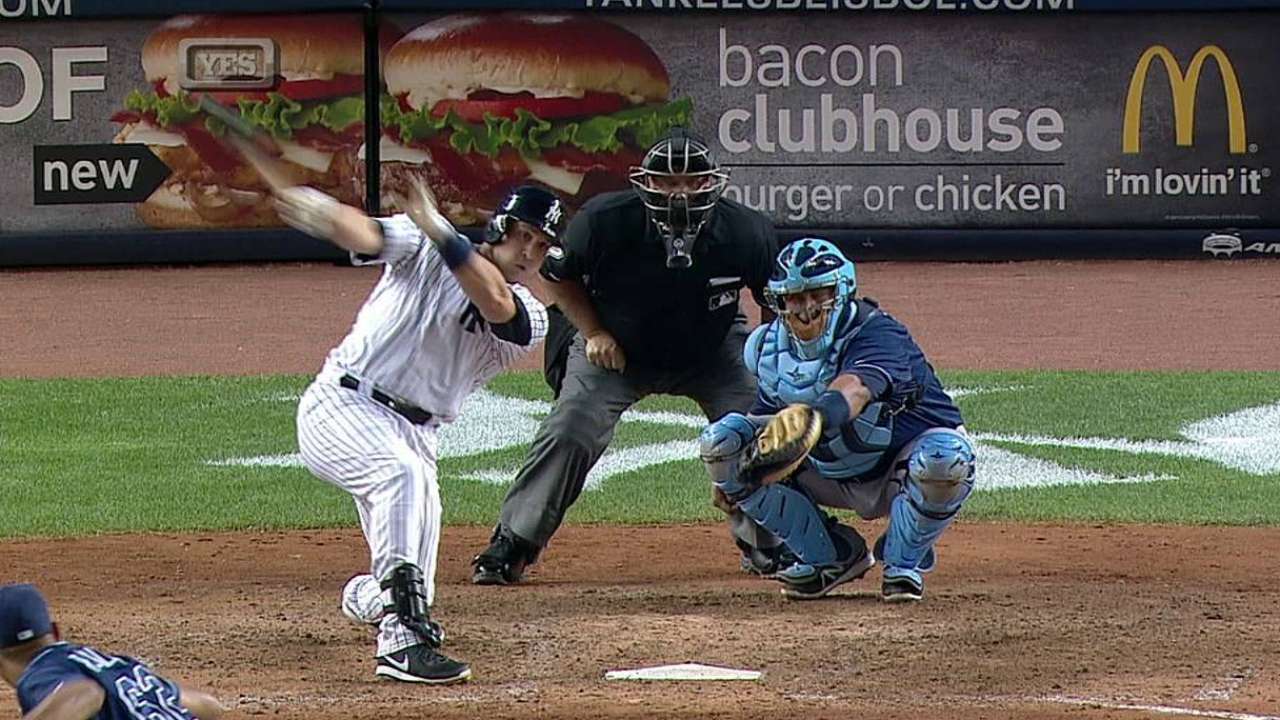 ST. PETERSBURG -- Joel Peralta is off to a slow start this season. First he went through a week where he fought the flu, and now that he's back to full steam, he's struggled.
Peralta entered Thursday night's action at 1-2 with a 5.54 ERA in 14 appearances.
He tied his season high for hits allowed on Tuesday night when he gave up three to the Orioles while taking the loss. That was Peralta's first appearance since Friday night in New York when he blew the save in the eighth, allowing back-to-back homers to Mark Teixeira and Alfonso Soriano. That cost David Price his fourth win, but the Rays won the game, 10-5, in 14 innings.
Peralta is in his fourth season with the Rays after leading the Major Leagues in appearances in 2013 with 80.
"I have to execute more," said Peralta of his struggles. "I have to get back to who I am."
Andrew Friedman, the Rays executive vice president of baseball operations, spoke to Peralta prior to Thursday night's game.
"One thing that he told me, every year that I've been here, I go through a stretch like this," Peralta said. "And for some reason, it happens and then I come back and find myself. And I get better. That's one thing that I hope. I can get better."
Peralta agreed with manager Joe Maddon that he probably needs to use his fastball more and Maddon agreed with Peralta that he probably needs to be used more in order to be his most productive.
"Here's a guy, be careful what you're wishing for, because you're always looking to rest a guy because he's pitched so many innings, and he's pitched in winters, and he's always pitching," Maddon said. "But he's been pretty good when he's done that. And I don't disagree [that he's most effective when he works a lot]."
Peralta noted that Friedman gave him some information about his fastball and told him he would be OK.
Friedman gave "me a pat on the back," Peralta said.
Peralta then laughed, calling Friedman a "really good man" before adding: "He's still the dumbest GM in baseball. But he's a really good guy."
When asked to elaborate, Peralta explained the joke that he shares with Friedman, which basically asks what GM in his right mind would pick up a $3 million option for a 38-year-old reliever. Peralta added: "And he's going to pick up my option this year when I'm 39, so he's going to be way dumber."
Bill Chastain is a reporter for MLB.com. This story was not subject to the approval of Major League Baseball or its clubs.