Slugging V-Mart also striking out infrequently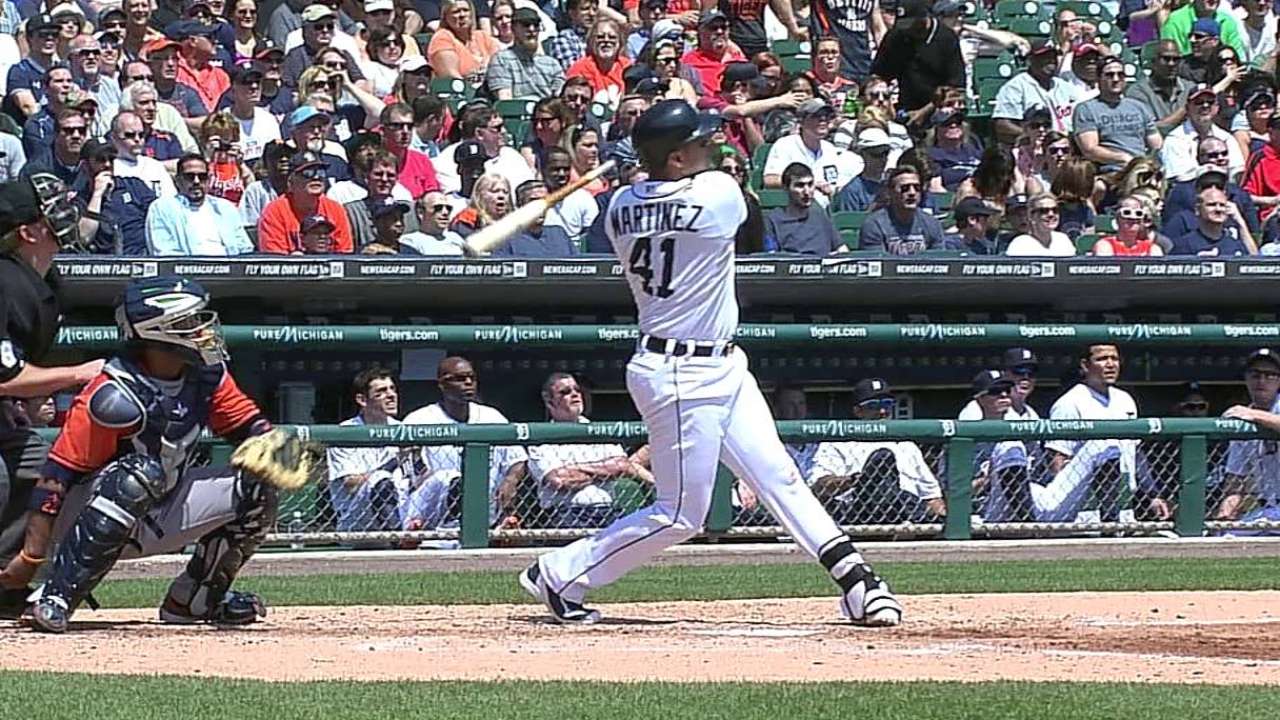 DETROIT -- Victor Martinez doesn't want to talk about history, especially not in May. But it's no secret he's on pace for a special season.
"I always say I'd rather be lucky than good," Martinez sheepishly said after Thursday's 6-2 loss to the Astros, in which he went deep for the third time in four games to increase his season total to seven. The year he hit his career high of 25 homers, Martinez had only four at this point in the season.
The most impressive thing about Martinez's start, though, isn't the two homers he's hit when facing an 0-2 count or even the way he does it from both sides of the plate so effortlessly.
It's that he hardly strikes out. Martinez has two more home runs on the year than he does strikeouts (five). If he can keep that up, he'll find himself in rare company.
Only 45 times have batters homered more than they've struck out (minimum of 20 homers), and only twice since 1957 has the feat been accomplished. The most recent slugger to do it is Barry Bonds, who in 2004 hit 45 long balls and whiffed 41 times.
"I'm just making sure I go up there and be a tough out," Martinez said. "I'm not really looking at numbers or history. Just go out there and put myself in a position to help this team win."
Martinez's humility aside, the company he'd join would also be elite: Lou Gehrig, Joe DiMaggio and Ted Williams are all members of the exclusive club. DiMaggio managed to do it a record seven times. No player has accomplished it as a member of the Tigers.
Martinez's younger teammates, like second-year third baseman Nick Castellanos, are soaking up the 35-year-old's approach to hitting.
"To see how he works at it, day in and day out -- don't let Victor's success fool you," Castellanos said. "He works hard every day, from when he does tee work in the morning to when he watches video to how he studies pitchers.
"It's amazing how much of a mirror image he is from the left and right side of the plate."
Matt Slovin is an associate reporter for MLB.com. This story was not subject to the approval of Major League Baseball or its clubs.