Tigers make most of time to review close calls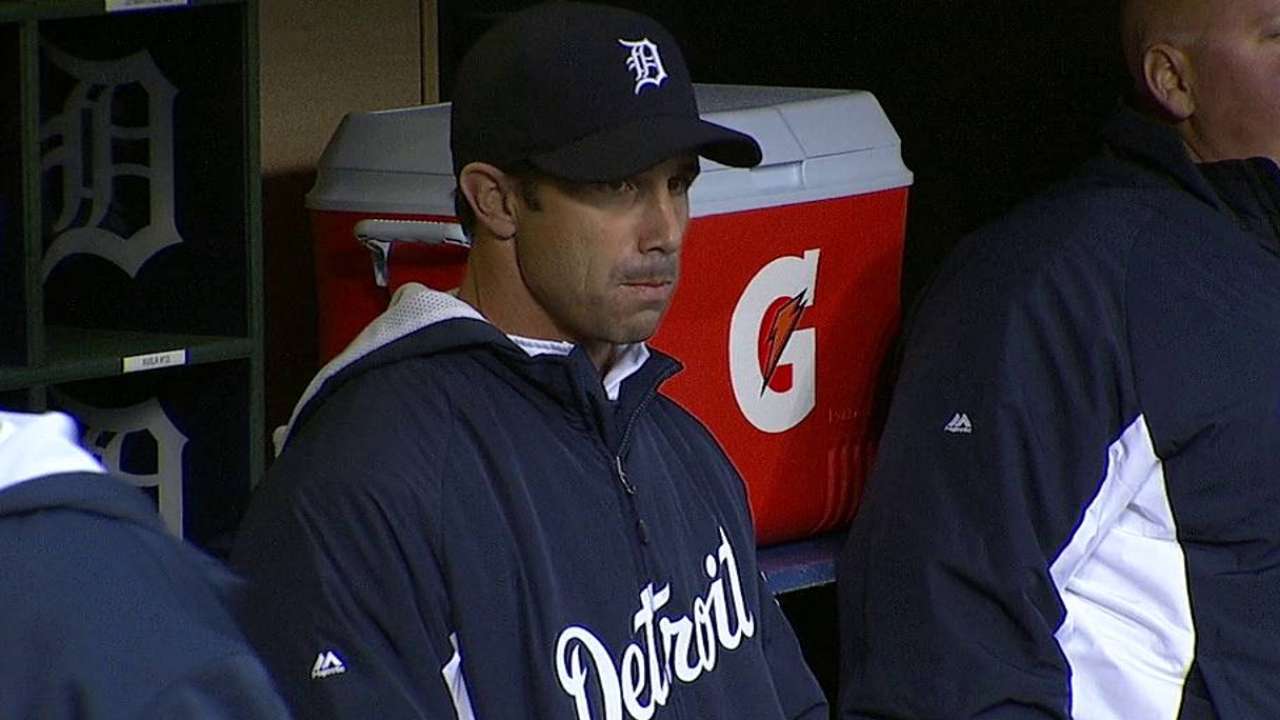 DETROIT -- During Wednesday 3-2 win over the Astros, Tigers manager Brad Ausmus approached second-base umpire Mike Winters and made no false pretenses about his reasons for leaving the dugout.
"I'm just waiting for a signal from [bench coach Gene Lamont]," Ausmus told Winters.
Andrew Romine had been called out on a steal attempt at second base, and video review coordinator Matt Martin was busy watching replay angles, determining whether he should advise Ausmus to use a challenge. Martin eventually decided in favor of challenging, informing Lamont, who gave the signal to Ausmus, ending the charade of an argument.
Ausmus added that the levity is probably welcomed by the umpiring crew.
"My guess is they probably appreciate the fact that, instead of having the manager scream at them, most of the managers are pretty civil about it," Ausmus said. "It doesn't make sense for me to scream at the guy when I have a challenge."
According to Ausmus, umpires have "quickly become receptive" to the fact that their calls might not be correct, as challenges have become a part of the game. The Tigers skipper is 4-for-7 on challenges this season.
Matt Slovin is an associate reporter for MLB.com. This story was not subject to the approval of Major League Baseball or its clubs.