Anthopoulos voices confidence in McGowan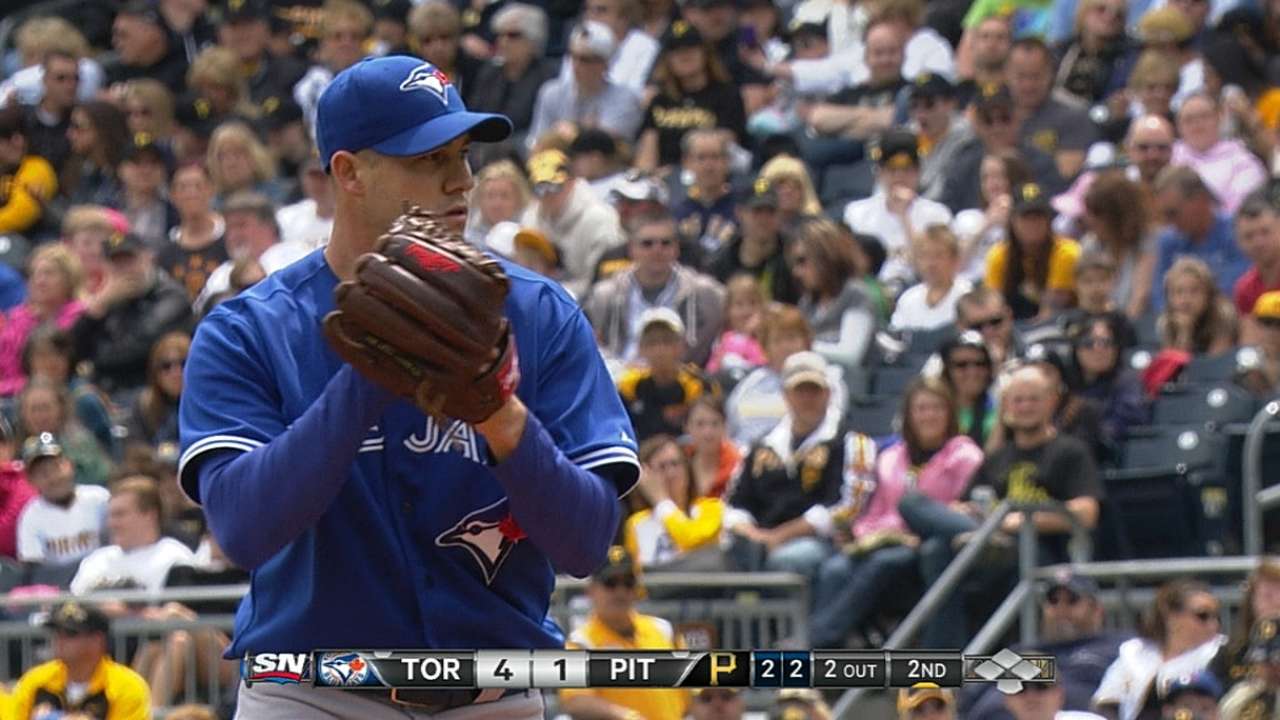 TORONTO -- General manager Alex Anthopoulos during a scrum with reporters attempted to put to rest the idea that Blue Jays starter Dustin McGowan was pitching for his job with each outing.
There has been speculation over the past couple of weeks that McGowan is in danger of losing his spot in the rotation. Anthopoulos appeared to take issue with that notion this week, and he gave a vote of confidence to his veteran right-hander.
"I know from a media standpoint, especially with McGowan, I never understood the whole McGowan watch," Anthopoulos said. "I kept hearing every start is for his job; I don't know that we've ever said it. It's been three starts in a row, every start is for his job, I just don't know that ever came from the organization."
Speculation in the media stemmed from McGowan's previous acknowledgment that he had felt fatigued around the 60-pitch mark, and moves by the organization seemed to suggest that Marcus Stroman -- who was called up from Triple-A Buffalo on Saturday -- might be tapped to take his rotation spot.
The Blue Jays shuffled their Triple-A rotation to align Stroman's April 29 start with McGowan's start in Kansas City. The move seemed to indicate that the Blue Jays were having both starters pitch on the same day in case a move had to be made on the next turn through the rotation.
Additionally, manager John Gibbons had previously expressed his preference for McGowan in a bullpen role.
"Those guys are going to get an opportunity, just like anything, subject to change for anybody, whether it's a position player, reliever or starter," Anthopoulos said. "We want to give McGowan a look and see how he does. Obviously he's had a nice run here the last two. [J.A.] Happ just got in there, so it's too early to tell there."
McGowan was 2-1 with a 4.80 ERA through six starts this year.
Jamie Ross is an associate reporter for MLB.com. This story was not subject to the approval of Major League Baseball or its clubs.