Cabrera enjoys lighter moment in clubhouse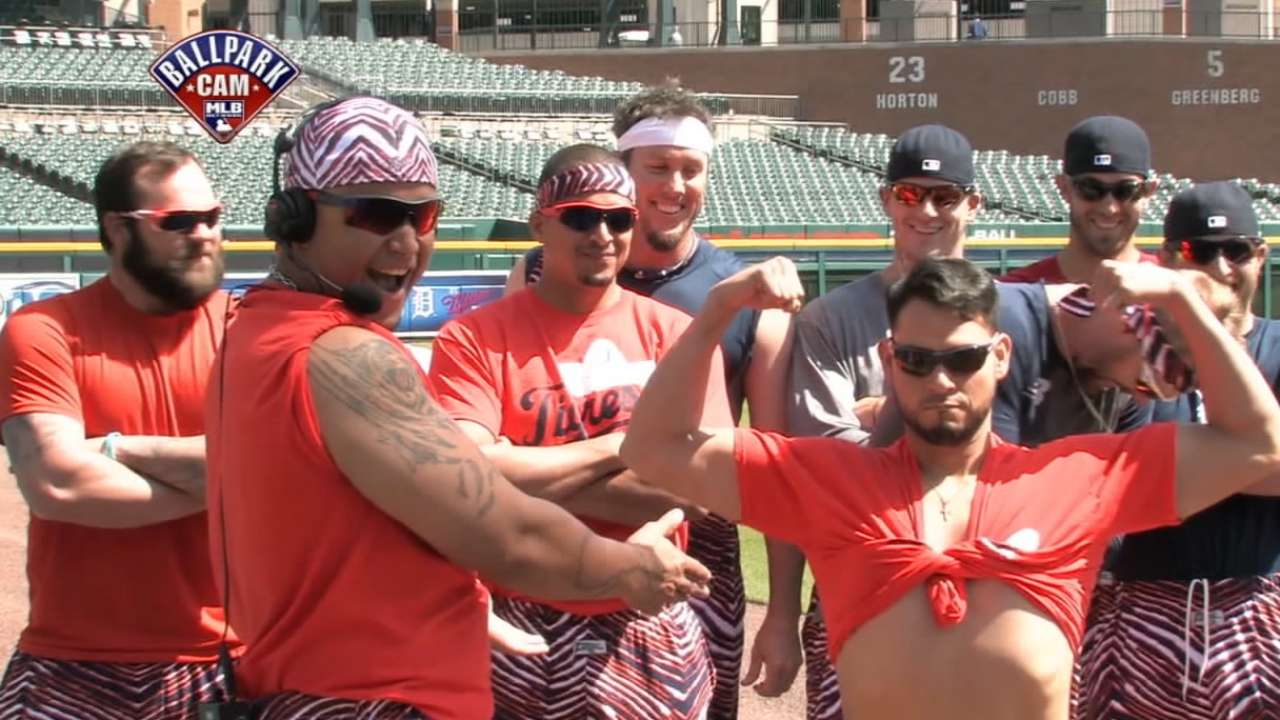 DETROIT -- Miguel Cabrera sounds like he's getting material together for the banquet circuit. Otherwise, he might have made headlines if he was asking to hit lower in the Tigers batting order.
Asked Wednesday what it's like to hit in front of Victor Martinez, who went nearly a year without taking a called third strike, the normally quiet Cabrera perked up.
"I want to hit behind him," Cabrera said with a laugh, "because he's unbelievable. He takes two strikes, like he's saying to the pitcher, 'OK, you get two strikes.' After that, he goes to a 3-2 count and then he goes foul, foul, foul. He walks. He gets a base hit. So I want to face the pitcher when he's going to be tired.
"That's unbelievable. How do you do that?"
Cabrera also joked when asked about the best- and worst-dressed players on the team, pointing to Al Alburquerque for the latter.
"He goes to the stadium with yellow pants and a red T-shirt," Cabrera said. "Wow."
The Tigers have made an annual appearance at Detroit Economic Club luncheons for the past several years, usually drawing a crowd when they do. They set a record on Wednesday with about 1,100 attendees.
When manager Brad Ausmus played for the Tigers in the late 1990s, Ausmus joked, "We might not have drawn 11 people."
The fan-following Ausmus has seen so far has led him to much the same opinion his predecessor, Jim Leyland, reached.
"This is one of the best baseball towns in the country," Ausmus said. "This is one of the best fan bases in baseball, without question."
Jason Beck is a reporter for MLB.com. Read Beck's Blog and follow him on Twitter @beckjason. Matt Slovin is an associate reporter for MLB.com. This story was not subject to the approval of Major League Baseball or its clubs.