Hot streak earns Asche start vs. lefty Buehrle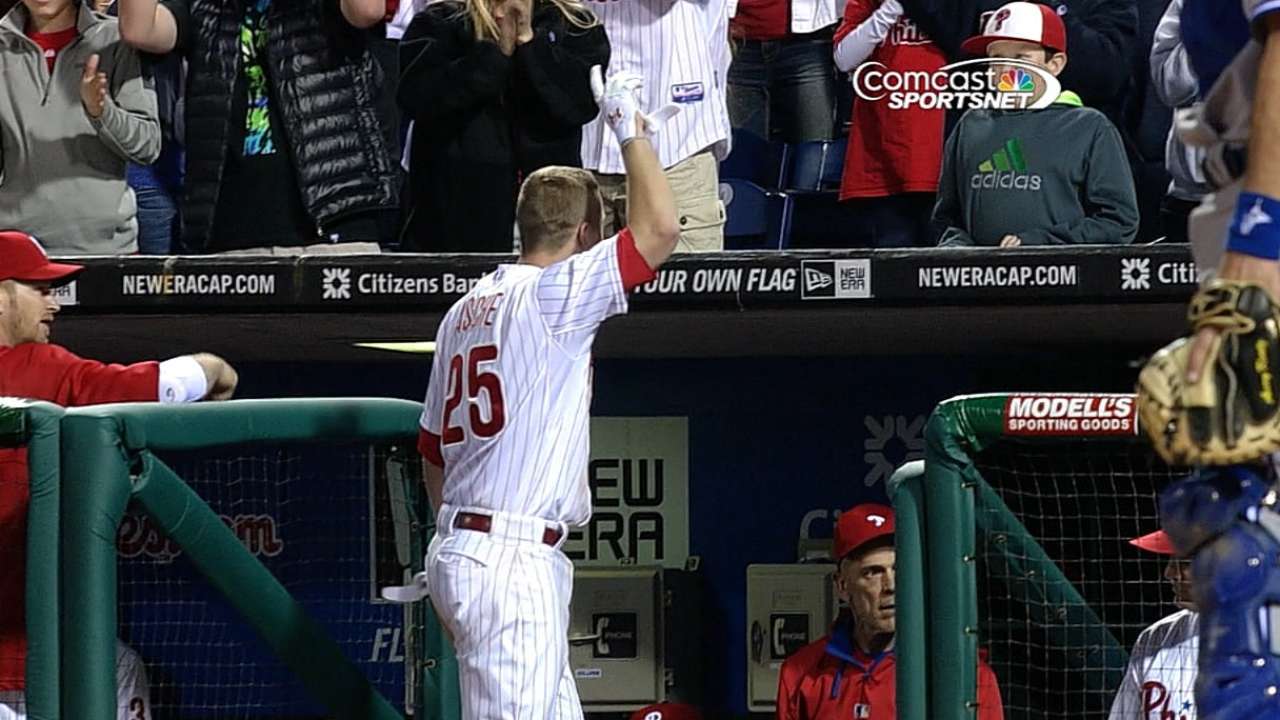 TORONTO -- It seems Ryne Sandberg would rather say anything than tip his hand, even when the answer is obvious.
It seemed clear Cody Asche would start Wednesday against Blue Jays left-hander Mark Buehrle at Rogers Centre, but when asked Tuesday the Phillies' manager said only that he would consider it. But Sandberg surprised nobody when he penciled Asche's name into the starting lineup for just the third time this season against a left-handed pitcher, and for the first time against a lefty since April 4.
Asche, who started the season slowly, is hitting .417 (10-for-24) with three doubles, two home runs and eight RBIs since a ninth-inning single April 24 at Dodger Stadium. His .767 OPS is suddenly better than that of everyday players like Jimmy Rollins (.758), Ryan Howard (.746), Ben Revere (.604) and Domonic Brown (.579). He has earned his chance against lefties.
Sandberg said this was not a one-time shot, either, and that he expected Asche to play more regularly against left-handed pitchers.
"I do, I do," he said. "He's put together four, five games in a row now with good at-bats. Off a left-handed pitcher, as a left-handed hitter, if you're somewhat focused and willing to use left-center field, you can have some success. And that's the stroke that he has right now. Just stringing some at-bats for him. I think yesterday goes a long way with that; a game like that can really get him going in a lot of ways."
Asche went 4-for-4 with a grand slam in Tuesday night's 6-5 loss to the Blue Jays.
Todd Zolecki is a reporter for MLB.com. This story was not subject to the approval of Major League Baseball or its clubs.