Defensive shift is work in progress for Phils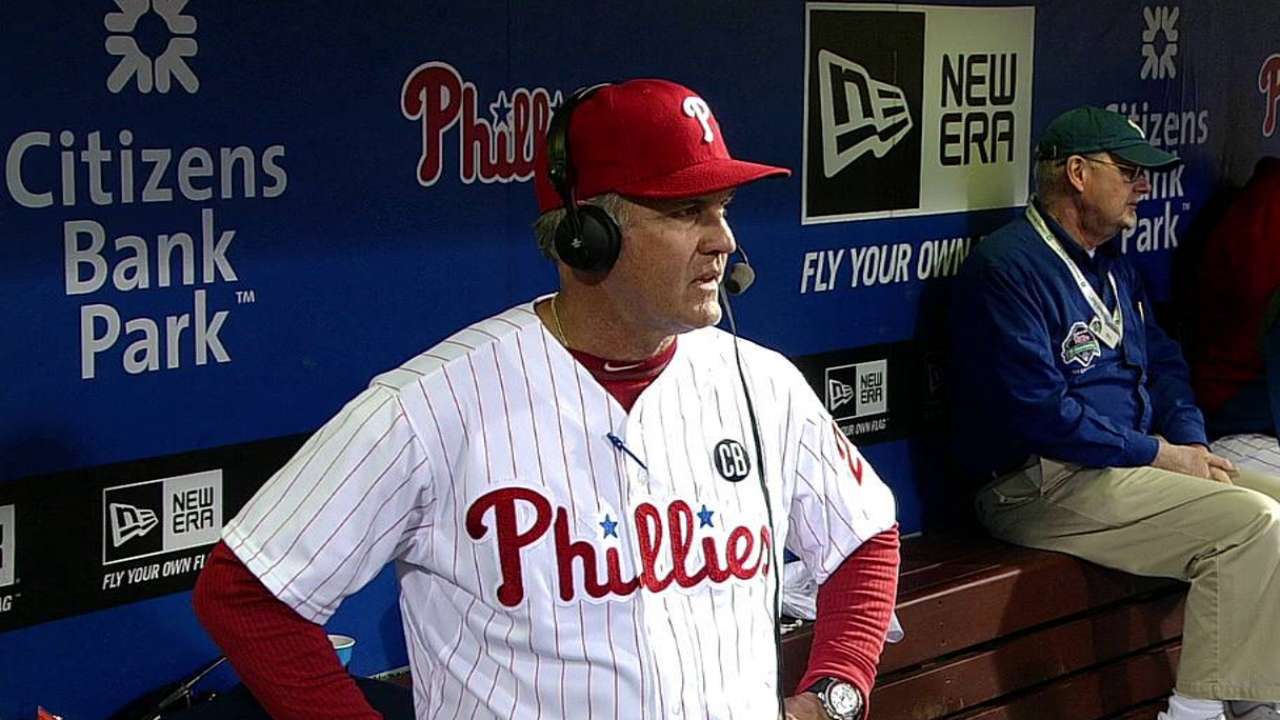 TORONTO -- The Phillies used a defensive shift against a few Blue Jays hitters Monday and Tuesday at Citizens Bank Park, but twice Tuesday it hurt them.
A ball rolled between Freddy Galvis and Chase Utley on the left side of the infield in the fourth inning. Galvis should have called for the ball but did not.
In the 10th inning, the Phillies again shifted to the left side of the infield, but Jose Bautista hit a ground ball through the second baseman's spot. It advanced runners to first and third with no outs.
"That's part of the adjusting and seeing how things go," Phillies manager Ryne Sandberg said Wednesday at Rogers Centre. "Either matching the pitching … or have a guy shaded differently in a situation like that, there needs to be adjustments. Now the question is how much to give on the opposite side of the diamond with nobody on? Whether we're giving him a single that way, but once again we're setting up the defense to where we think they're going to hit the ball."
The Phillies rarely, if ever, shifted their infield defense in the past, but Sandberg likes the advantages it could bring. But he acknowledges strategy could change in certain situations to avoid a repeat of what happened in the 10th inning Tuesday.
"Maybe with runners on base, yes," he said. "There's holes out there. We put our defense where we think they're going to hit it. You can't have someone everywhere, but there are also some adjustments there we can make as we go along."
Todd Zolecki is a reporter for MLB.com. This story was not subject to the approval of Major League Baseball or its clubs.