Dodgers will not alter rotation for Giants series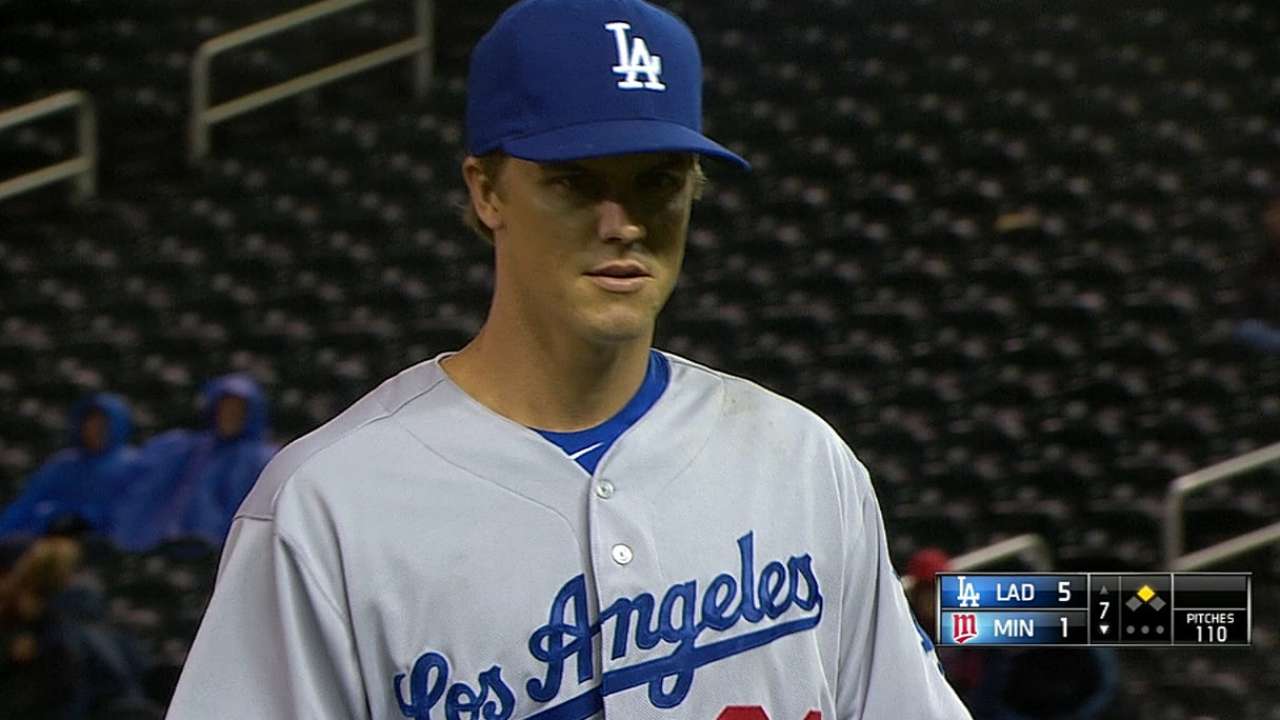 WASHINGTON -- Though Zack Greinke's latest start ended earlier than hoped because of Mother Nature, the Dodgers will not alter their rotation entering a four-game series with the National League West-rival Giants.
That's the word from Dodgers manager Don Mattingly before Wednesday's series finale with the Washington Nationals. Josh Beckett will start Thursday's opener in Los Angeles, followed by Paul Maholm, Greinke and Clayton Kershaw.
"Everyone will stay on turn," Mattingly said from the Dodgers dugout at Nationals Park.
Normally able to go deep into games, Greinke only pitched three innings in Monday's 4-0 loss because of a 3-hour, 17-minute rain delay.
Ben Standig is a contributor to MLB.com. This story was not subject to the approval of Major League Baseball or its clubs.