With headaches gone, Puig returns to lineup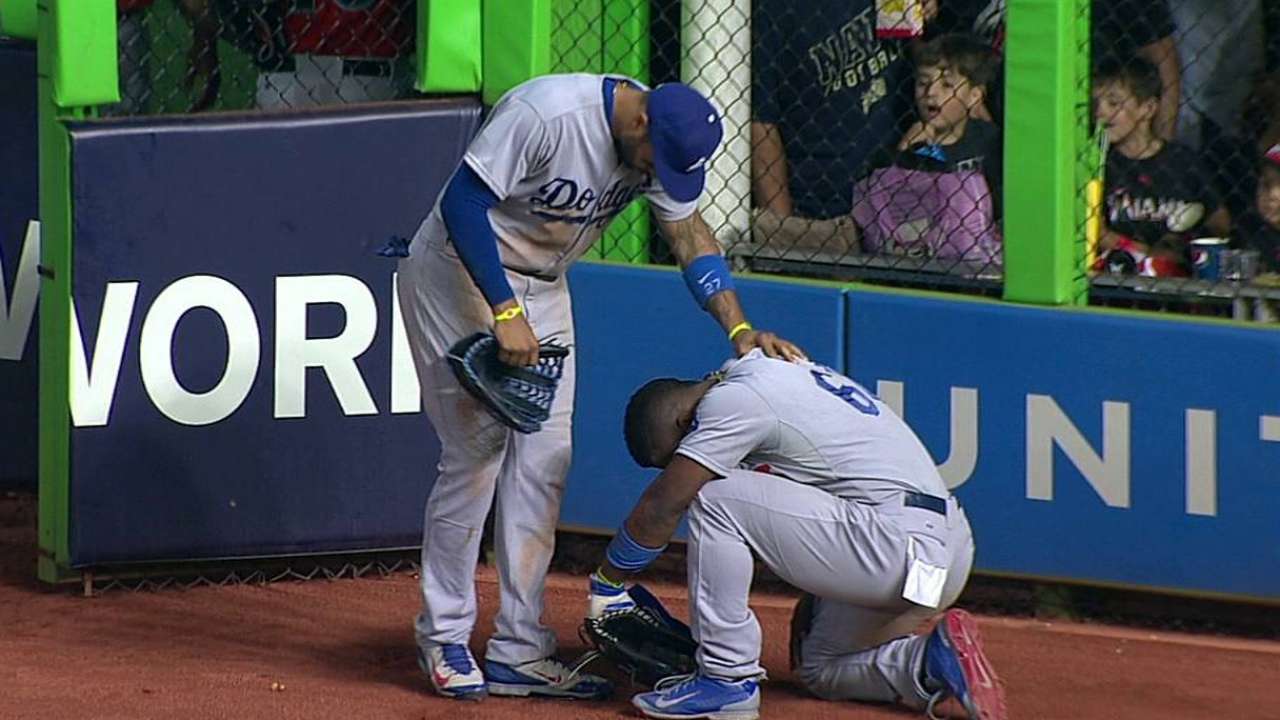 WASHINGTON -- Yasiel Puig is back in the Dodgers' lineup. However, the right fielder is not where he usually is in the batting order.
After missing two games following a collision with the right-field wall in Miami, Puig returned for the series finale against the Washington Nationals on Wednesday afternoon.
Back in his typical defensive spot and without any lingering headaches, Puig batted fifth with Carl Crawford in the No. 2 slot. Puig has batted second in 16 of the 28 games he's played this season. Crawford went 6-for-9 during the first two games of the series.
More importantly, Puig is back.
"He was cleared to be able to use him any way we wanted last night," Dodgers manager Don Mattingly said before Wednesday's game. "We were going to try and stay away from him any way we could."
Batting .309 on the season with four home runs, Puig is hitless in nine career at-bats versus the Nationals entering Wednesday, including 0-for-3 against Wednesday's starter Stephen Strasburg.
Ben Standig is a contributor to MLB.com. This story was not subject to the approval of Major League Baseball or its clubs.