Marlins ready to change road-game narrative
Current successful homestand lends confidence going into California trip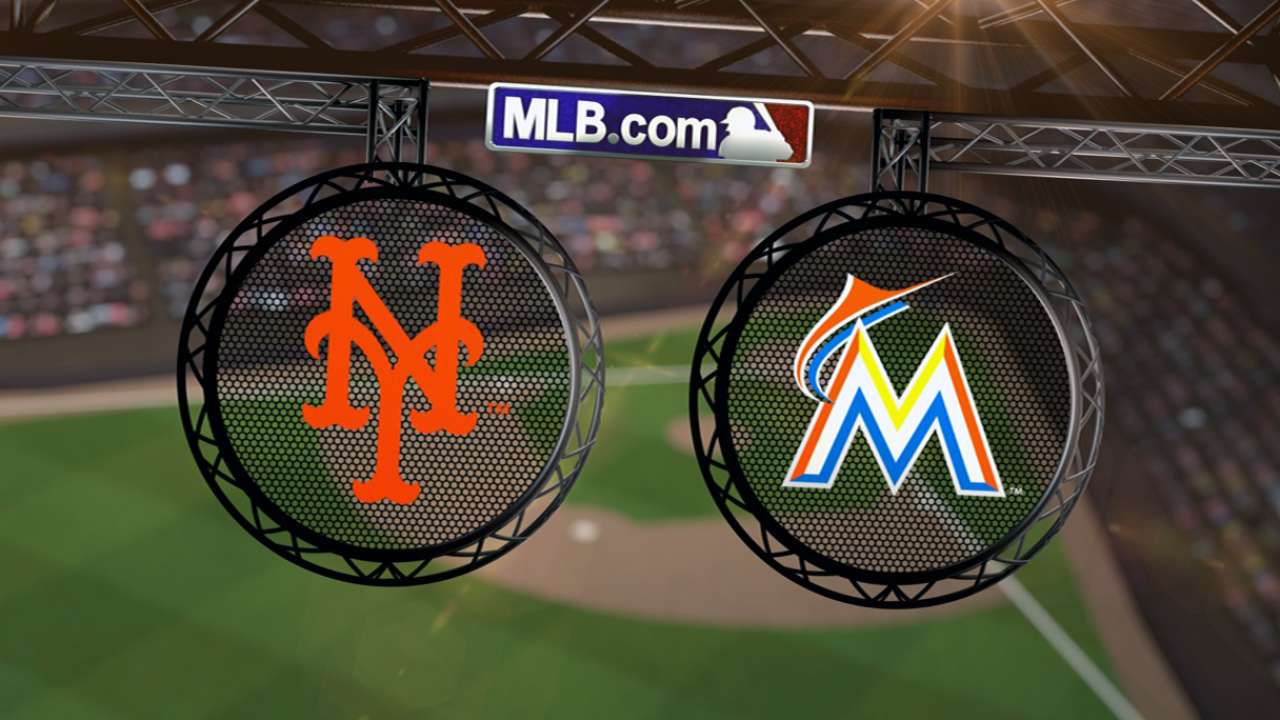 MIAMI -- Following Wednesday's series finale against the Mets, the Marlins are set to embark on their longest road trip of the season, one that will take them through San Diego, Los Angeles and San Francisco for 11 games in 11 days.
Once Miami completes the road trip, it will have finished a stretch of playing a game on 20 consecutive days before a much-deserved day off.
The Marlins have struggled on the road this season, going 2-10 in a pair of six-game trips that took them through the other four National League East cities.
But after a homestand where Miami sees itself 7-1 entering the final game -- pushing the club into second place in the NL East -- the team has a renewed confidence that this time around, matters will play out differently on the road.
"Just the fact that we've had the amount of success we've had at home, it makes it feel like [the tough road trips were] a long time ago," Casey McGehee said. "I think we've got a lot of guys feeling good about themselves. The great thing is our pitching staff is always going to give us a chance."
At home, the pitching staff has the sixth-best ERA in the Majors at home with a 2.73 mark. That ERA on the road: 4.66, last in the NL.
The offense is also much better at home, even more markedly so. The Marlins' .303 batting average at home ranks second behind the Rockies, but their .215 average on the road ranks 27th in baseball.
"We're further into the season. Early in the season, you make those first few road trips, it takes a little bit to [get used to] getting back on the road," Jarrod Saltalamacchia said. "We just have to continue grinding away."
For a group of guys used to being in Miami, the grind will be easier knowing that the entire road trip takes place in California.
"It's California, so it's not too bad," Saltalamacchia said. "We've got a lot of guys here from that area, so I think if the team's happy, everyone's happy."
David Furones is an associate reporter for MLB.com. This story was not subject to the approval of Major League Baseball or its clubs.