Slumping Aramis, Davis not in starting lineup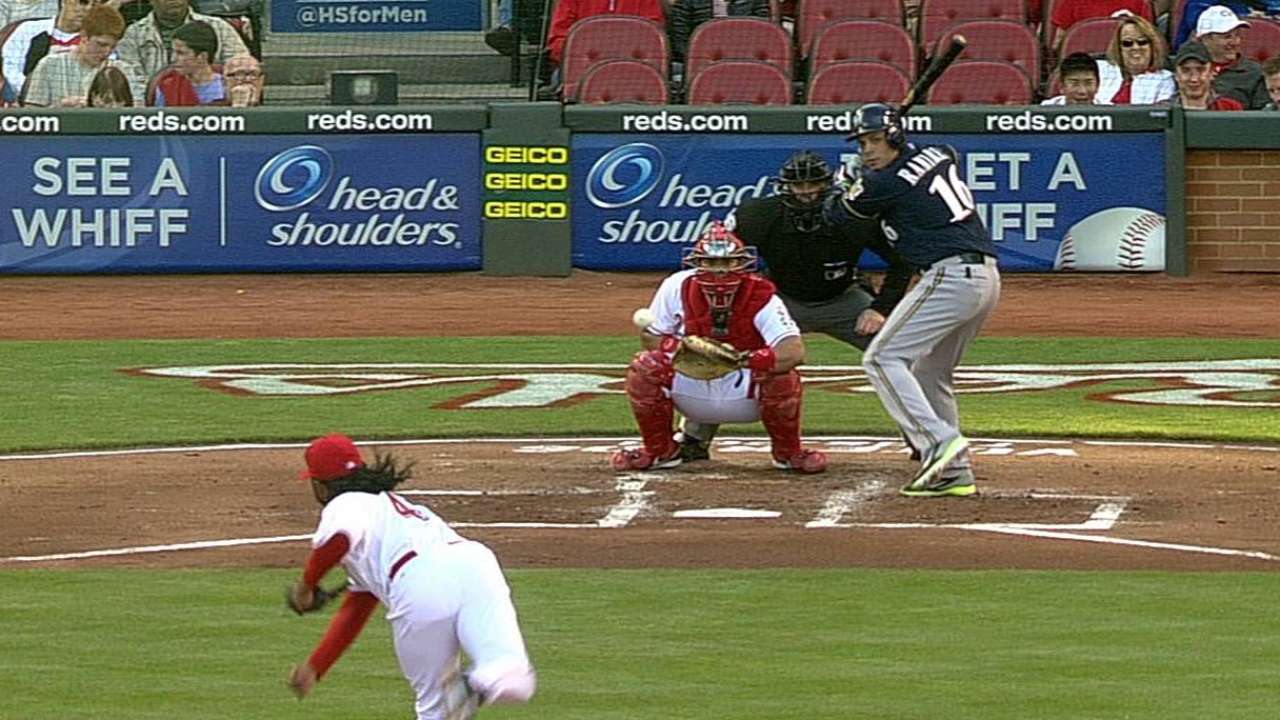 MILWAUKEE -- Aramis Ramirez typically takes some convincing when his manager wants to give him a day off. Not Wednesday.
"It's a good day," Ramirez said with a shrug.
The steady veteran entered the day stuck in one of the worst slumps of his career, with just three hits in his last 48 at-bats, including a career-worst 0-for-28 funk. After he went 0-for-4 with three soft flyouts to right field and a groundout to the pitcher on Tuesday, manager Ron Roenicke approached Ramirez about taking a day off.
Slumping left fielder Khris Davis also sat out against the D-backs on Wednesday, but Ramirez may be higher on the Brewers' list of concerns. The last week of his hitting funk coincided with No. 3 hitter Ryan Braun's stint on the disabled list with a rib-cage strain.
"[Ramirez] is fighting himself," Roenicke said. "Physically, he actually told me he feels good. So it's just getting him to sit back and watch the game, knowing that he's not the guy out there every time that has to stay and grind.
"I may need him; obviously we can use him today, maybe in a key spot. But he's fighting it, and he's been fighting it for a while. We have to figure out whether the mental side is affecting his swing. He's starting to do some things differently with his swing now. So we'll try to figure out what we need to do."
Last week, Ramirez missed two starts with a bruised left elbow after being hit by a pitch, but that is no longer an issue, the third baseman said.
"I just have to take better swings, better approaches, better pitch selection," Ramirez said.
Davis, meanwhile, was 5-for-33 in his previous eight games. His funk has been equally puzzling.
"He's off and on, too," Roenicke said. "He'll have a really good game and I think he's going to bust out of it, and then he gets back into it again. I think he's a little better overall than he was, say, a week ago."
Davis is trying to maintain his usual calm approach.
"I've been having a good time. Not [stressing] at all," Davis said. "This game is hard ... but I feel like the game reminds me every now and then that it still loves me. I do believe in the baseball gods, I will tell you that."
Adam McCalvy is a reporter for MLB.com. Read his blog, Brew Beat, and follow him on Twitter at @AdamMcCalvy. This story was not subject to the approval of Major League Baseball or its clubs.