MRI on Putz's forearm reveals no damage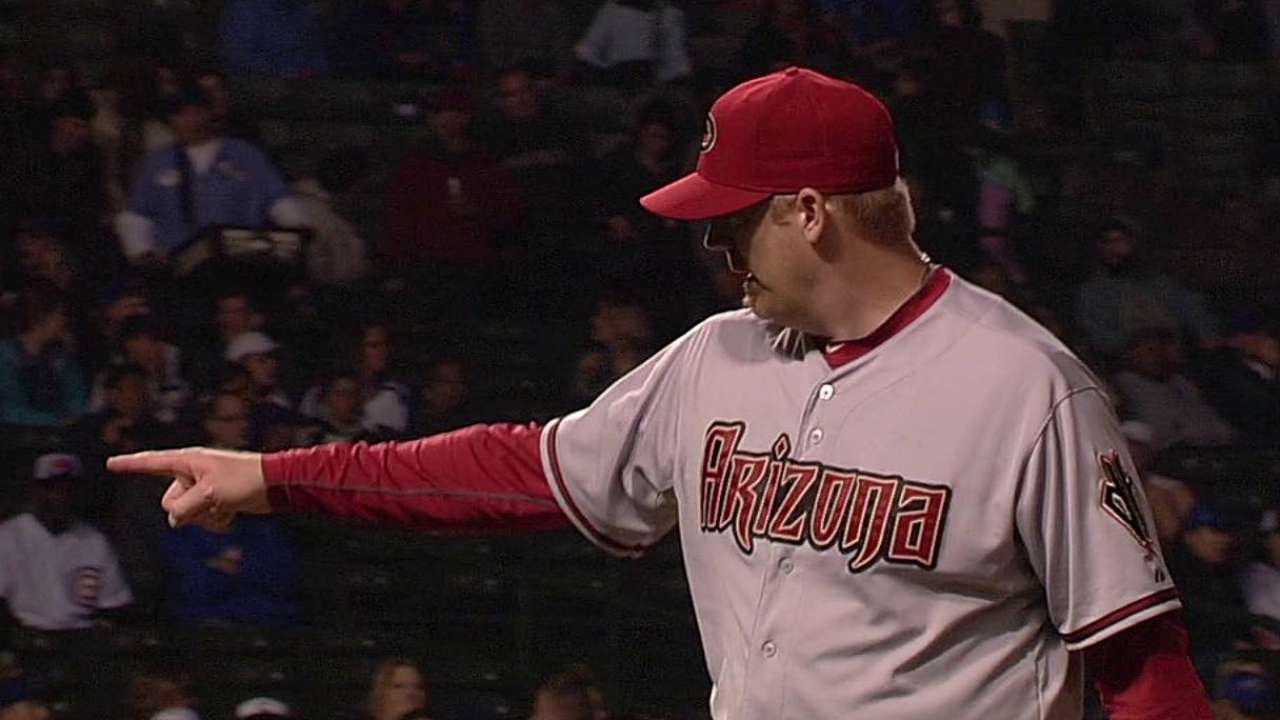 MILWAUKEE -- An MRI on reliever J.J. Putz's right forearm revealed no damage in addition to the tightness that landed the reliever on the 15-day disabled list.
"His MRI looks good," D-backs manager Kirk Gibson said Wednesday. "I think the shutdown is seven to 10 days, and then he'll start a throwing program. Just try and strengthen it up. Just a mild irritation."
Putz, 1-0 with a 5.40 ERA, was placed on the disabled list Tuesday, retroactive to Sunday.
Gibson said he thought an estimated timetable of three to four weeks for Putz's return was reasonable.
"We kind of went through this last year with him," Gibson said. "Try and get it strong, and then you start going into a throwing program and try and get his arm strength up. Maybe that's a good timetable. You never know when you start back up if you have any setbacks.
"What happens, you get irritation, you get inflammation in there, you usually get fluid in there, then it's hard to get it calmed down. When you calm it down, then you start it back up and you hope it doesn't flare back up."
Jim Hoehn is a contributor to MLB.com. This story was not subject to the approval of Major League Baseball or its clubs.