Hill sits in finale despite success vs. Brewers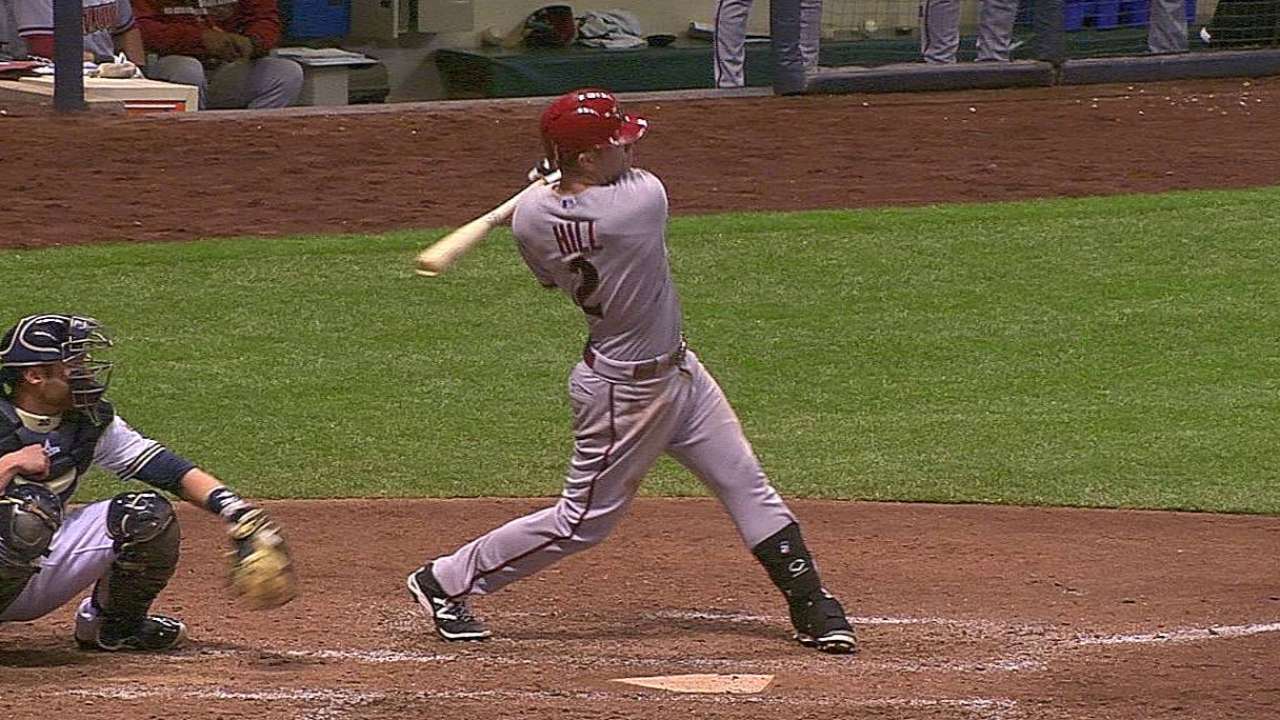 MILWAUKEE -- Aaron Hill, who delivered the game-winning two-run homer in Tuesday night's 7-5 comeback victory over the Brewers, was held out of the starting lineup on Wednesday, despite hitting .432 against Milwaukee since 2005.
"This was planned," D-backs manager Kirk Gibson said prior to Wednesday's game. "I gave [Martin] Prado a day off last week. I told Hill he was going to get a day off this week. We kind of talked three, four days ago, and asked him where he thought in his mind it would be, and we kind of decided today.
"I told Prado last week, 'I don't care if you get five hits, you're going to be off tomorrow.' He got three hits that day. And I told Hill the same thing. He had a pretty good game yesterday, so maybe I should start telling them that more often."
Gibson said he was aware of Hill's track record against the Brewers, but he wanted to take advantage of Thursday's off-day, if possible.
"I'm aware of that, but at the same time, you want to just be proactive," Gibson said. "He's getting older. I was just talking to [head trainer] Ken [Crenshaw], and you want to plan out.
"If you give him today off and if we get by and win the game without him getting in there, and he gets tomorrow off, now you've given him two days and you've accomplished [something], as far as looking at a longevity factor."
Jim Hoehn is a contributor to MLB.com. This story was not subject to the approval of Major League Baseball or its clubs.