Cain not complacent after four-hit night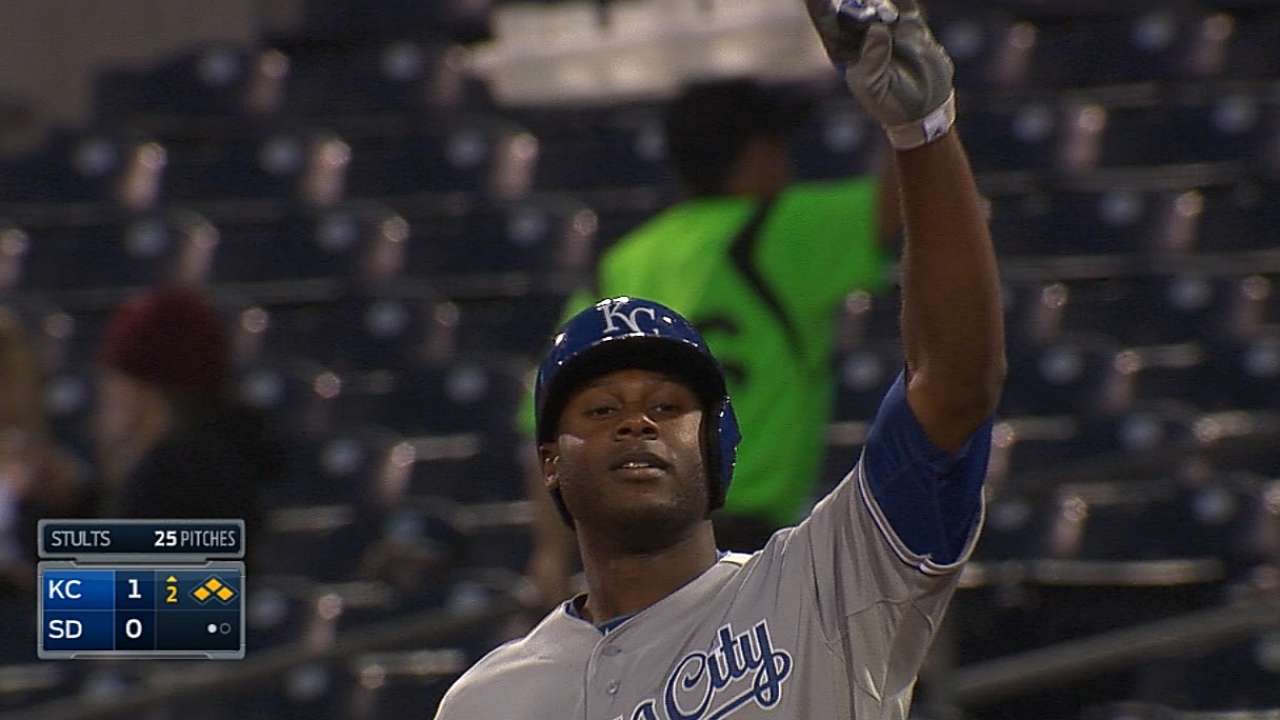 SAN DIEGO -- Lorenzo Cain, just off the disabled list, got the fourth four-hit game of his career in the Royals' 12-inning loss Monday night.
"I'm definitely happy for my day but, at the end of the day, we didn't win the ballgame. That's the most important thing," Cain said.
"But I stayed healthy. I felt good running. I just got to continue to just focus on my running form and just run under control, that's the biggest thing."
Cain, after getting just seven at-bats rehabbing with Triple-A Omaha, felt that, despite the four hits, his timing still needs sharpening.
"I saw the ball good but the timing issue is still there and, hopefully, I can get my timing back as soon as possible," Cain said. "I got four knocks, so you can't complain about that, but the ball is still getting a little deep on me a little bit. But, at the same time, I just try to stay on it and drive it the other way. Keep working and I think I'll be up to speed very soon."
Dick Kaegel is a reporter for MLB.com. This story was not subject to the approval of Major League Baseball or its clubs.