Boxberger recalled for fourth stint with Rays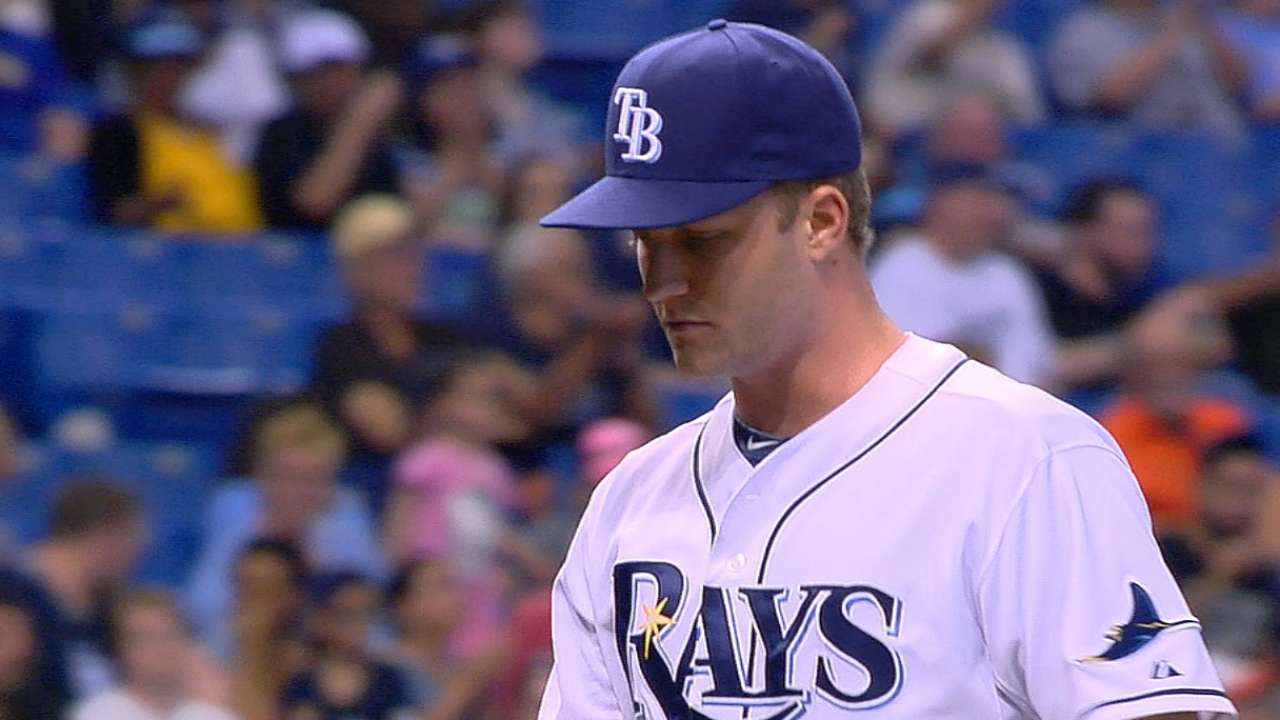 ST. PETERSBURG -- Right-hander Brad Boxberger was back with the Rays on Tuesday -- for the fourth time this season -- after being recalled from Triple-A Durham.
Boxberger replaces Nathan Karns, who was optioned to Durham. Karns was summoned from Triple-A for bullpen insurance when veteran Heath Bell was designated for assignment prior to Sunday's 5-1 win over the Yankees.
"It's been a whirlwind month, going up and down," Boxberger said. "I've picked up a lot of frequent flyer miles. Hopefully this the end of that."
Boxberger, who was acquired from the Padres along with infielder Logan Forsythe in the Jan. 22 trade involving left-handed pitcher Alex Torres, said he doesn't know what his role will be.
"It's kind of up in the air," he said. "Anything, anytime, anywhere."
Rays manager Joe Maddon also declined to say exactly what Boxberger's role will be.
"He's very capable of being up here, he's definitely a Major League pitcher," Maddon said. "I won't hesitate to use him."
Entering Tuesday, Boxberger had allowed two hits and five walks to go with seven strikeouts in six scoreless innings over four games with the Rays.
Boxberger fired 1 2/3 scoreless innings in relief of starter Chris Archer, who exited after five innings in Tuesday's 5-3 loss to the Orioles.
Jim Hawkins is a contributor to MLB.com. This story was not subject to the approval of Major League Baseball or its clubs.