Center fielder Jones gets first big league start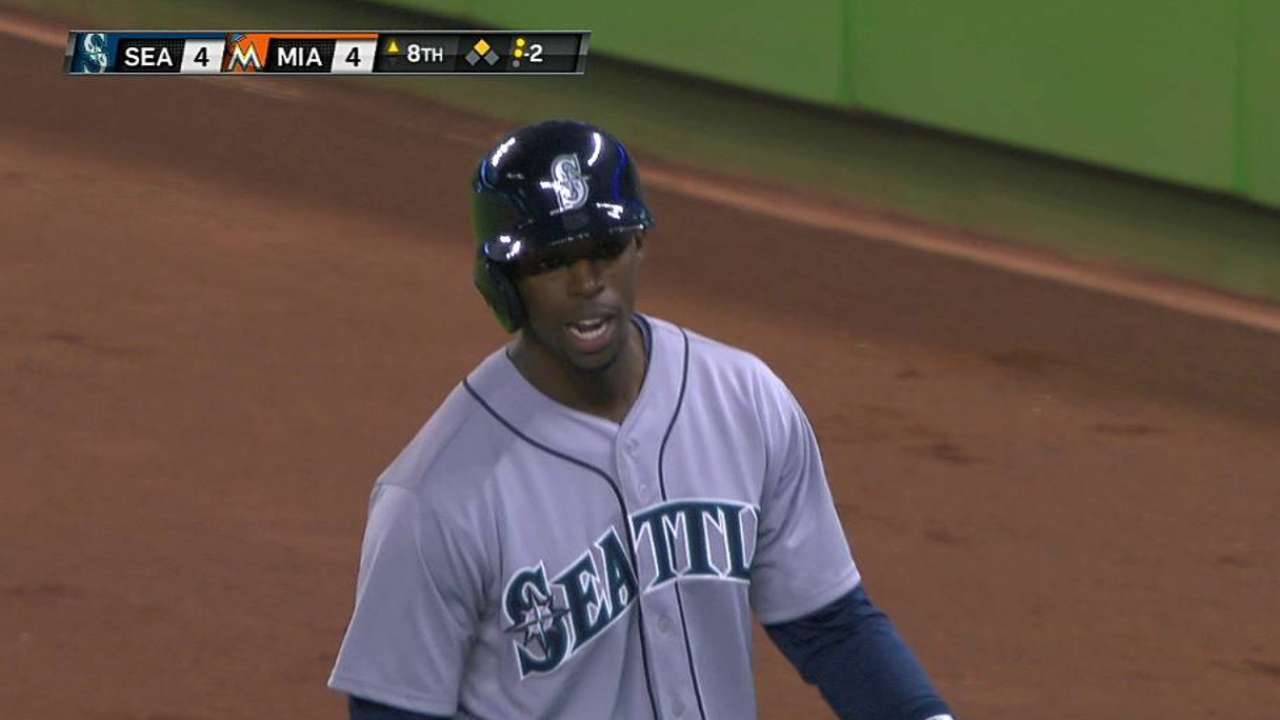 OAKLAND -- A day after joining the Mariners for the second time this season, rookie James Jones was penciled in at center field, hitting second, for his first big league start on Tuesday night against the A's.
Once manager Lloyd McClendon was told that Seattle fans voiced their doubts on social media about his latest lineup, he offered, "The way I look at it, they're talking about it, and that's a good thing. When they stop talking about us, then we've got a problem."
The top of the order and the outfield has been in flux in recent days, especially with Jones taking over in center for demoted leadoff man Abraham Almonte, who was sent to Triple-A on Monday. Tuesday marked the eighth time in nine games that Michael Saunders occupied the leadoff spot for Seattle. The Mariners have gone 5-2 with Saunders atop the order and he is batting .393/.452/.571 with a homer and five RBIs in that spot.
"He's doing great, and we've been doing great," McClendon said. "Kind of hard to change that."
Meanwhile, Dustin Ackley returned to his starting spot in left field after sitting out two of the past three games. McClendon said Ackley still has "some work to do" in becoming the offensive player the skipper envisions, but that "he's getting there."
"Just giving him a break against some of these lefties, that's all," McClendon said. "And trying to put a little more balance in the lineup from time to time. He's my left fielder, and he's going to get the majority of the playing time out there. Like anybody else, he's going to need a day off from time to time."
Alex Espinoza is an associate reporter for MLB.com. This story was not subject to the approval of Major League Baseball or its clubs.