Beckham's patience at the plate pays off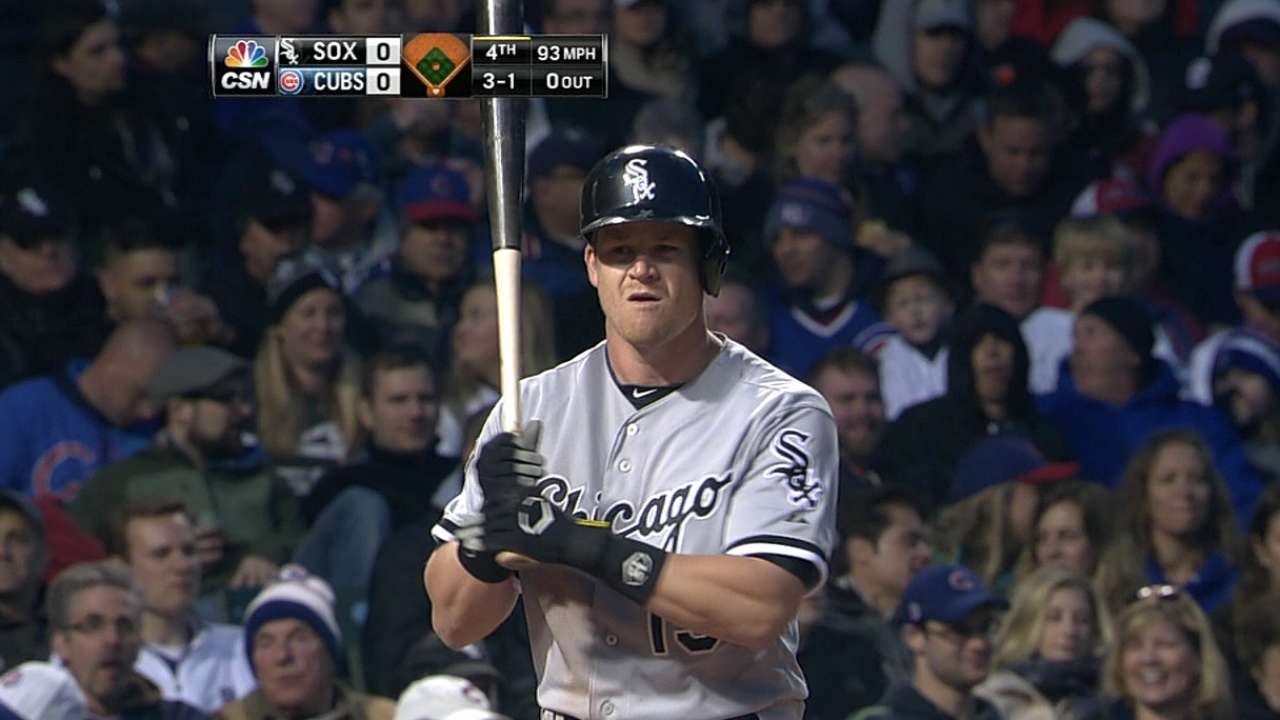 CHICAGO -- Gordon Beckham has not been as mechanically sound as he would like to be at the plate over the last 11 games since coming off the disabled list.
Unlike moments of struggle from years past, though, the White Sox veteran second baseman understands there are better days ahead. One of those better days came during the a 5-1 victory Tuesday at Wrigley Field, with Beckham matching a career high of four hits and delivering the game-deciding homer in the eighth.
"I'm obviously not satisfied by what I've done, but I've been in this situation a lot," Beckham told MLB.com before Tuesday's contest. "Although I'm not happy, I don't feel any panic right now. I know whatever the track record, I know I don't hit .150.
"I feel like I'm off to a slow start. I wish I'd make it a little bit easier on myself, but it is what it is. I'll bounce back and once I start going, I think I'll get back in the groove, and it won't be a day-to-day thing where you are trying to get that day to get over the hump and all of a sudden you start rolling. It will happen sooner."
Beckham entered Tuesday's contest hitting .167 with one RBI and two doubles. He admits that the left oblique strain leaving him on the disabled list to start the 2014 season might have affected his swing upon his return.
"Obviously, it has affected my swing a little bit as I've come back and not hit much at all," Beckham said. "It's just a matter of time before I start getting the feel of bringing my hands through more than my body.
"Right now, my body wants to do the work that I've probably got in a habit, too, my oblique couldn't take the pressure of just using my hands. I would say that for sure.
"But there's no excuse," Beckham said. "I've been having OK at-bats. They vary. Good and then bad. I need to clean it up on the at-bats. I think the hits will start coming. I feel better after I hit early BP today."
Beckham singled in the first inning Tuesday night against Cubs right-hander Edwin Jackson, but was picked off first base for the second out of the inning. He singled in his next two at-bats before hitting a tiebreaking home run with two outs in the eighth to give the White Sox a 2-1 lead, and finished 4-for-5.
Scott Merkin is a reporter for MLB.com. Read his blog, Merk's Works, and follow him on Twitter @scottmerkin. This story was not subject to the approval of Major League Baseball or its clubs.