Saunders makes first rehab start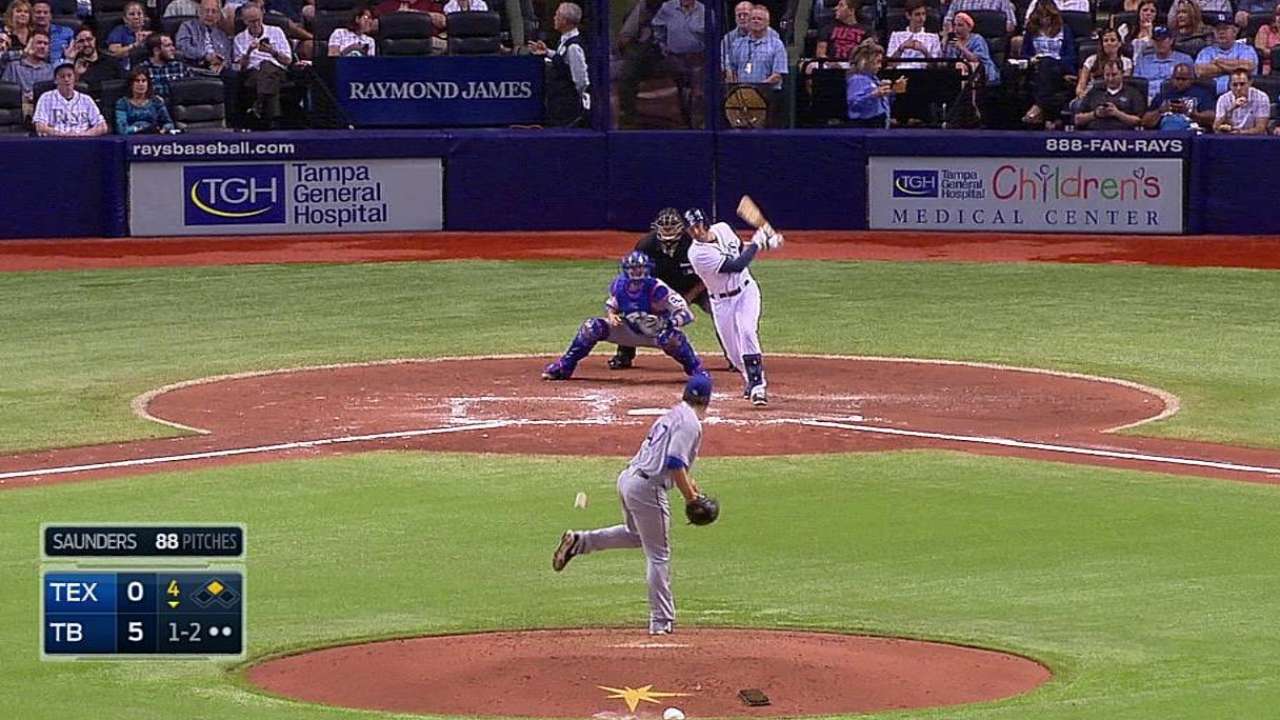 DENVER -- Left-hander Joe Saunders made his first rehab start Tuesday, throwing 66 pitches, 44 strikes, in four innings for Double-A Frisco and allowing four hits and three runs, one unearned, with one walk and four strikeouts.
He faced Midland and yielded back-to-back homers in the fourth. Saunders, who suffered a stress fracture in his left ankle when he was struck by a line drive hit by Evan Longoria of the Rays in his first start of the season April 5. Saunders signed a minor league deal March 5 with the Rangers, who were looking for starting pitching depth.
The Rangers' rotation currently includes Yu Darvish, Martin Perez, Matt Harrison, Colby Lewis and Robbie Ross Jr. After his outing Tuesday, Saunders told reporters he wants to start for the Rangers and isn't interested in pitching in a long relief role.
Manager Ron Washington emphatically said he had no interest in discussing Saunders' preferred role.
"That's not a decision I'm going to sit here and make," Washington said. "I think that's a decision we going to have a group discussion on, and Joe Saunders will be included in that group discussion. So I don't have no comment on what Joe Saunders has to say."
Teddy Cahill is a reporter for MLB.com. Follow him on Twitter at @tedcahill. This story was not subject to the approval of Major League Baseball or its clubs.