Collins worried about Dice-K's warmup routine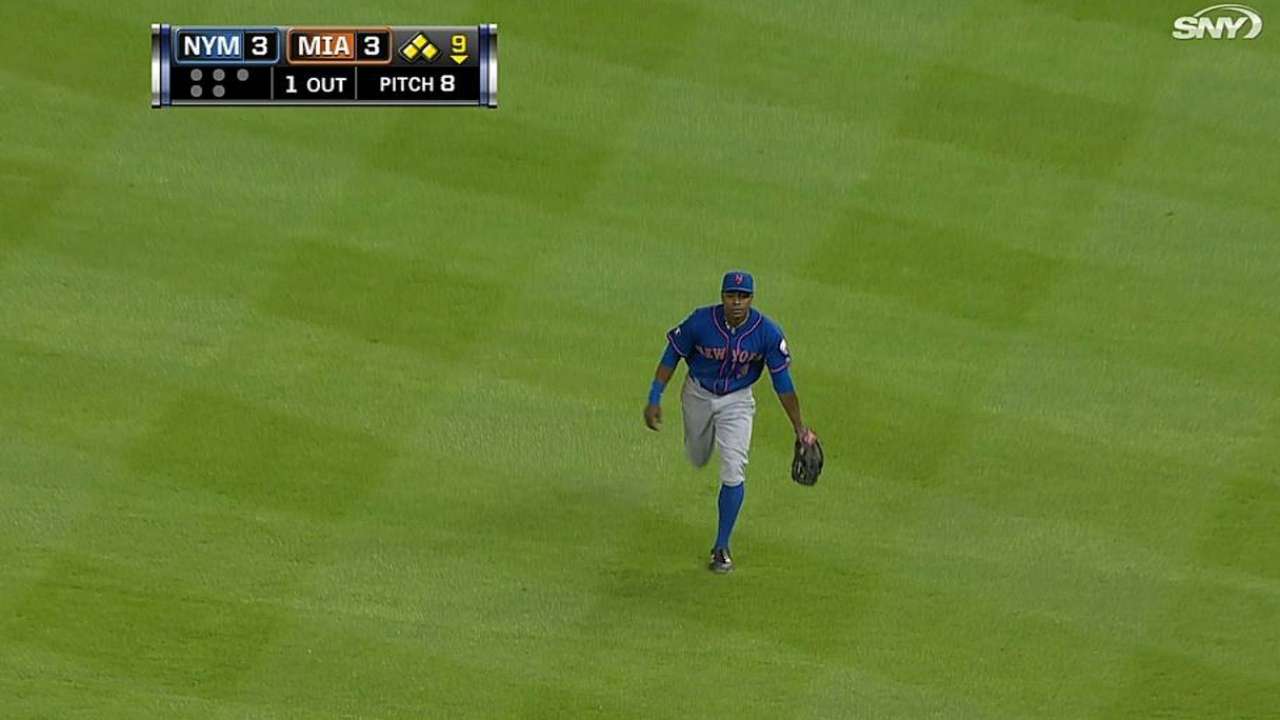 MIAMI -- Poor production is not the only thing plaguing the Mets' bullpen these days. Right-hander Carlos Torres is also dealing with a sore upper lat muscle, which made him unavailable for Monday night's game but should not keep him out of Tuesday's action, according to manager Terry Collins.
More concerning to Collins is the matter of Daisuke Matsuzaka, whose habit of throwing intensely every day in the bullpen has the manager worried.
New to the bullpen, Matsuzaka has taken to warming up early and often, to the point that Collins feels he is tiring himself before actually entering games. But the manager does not want to alter the routine of a pitcher who knows his right arm better than anyone else.
"Do I condone it? Do I necessarily like it? That's the way it is," Collins said. "The one thing I do know is when you try to change those kinds of guys who do that stuff all the time, if they have a bad night, that's going to be the reason."
Matsuzaka certainly had a bad night Monday, walking the first two batters he faced en route to coughing up a three-run lead in the eighth. Though Collins wants to help Matsuzaka forget that experience as quickly as possible, he planned to avoid him Tuesday given his extreme recent workload.
Fellow right-hander Gonzalez Germen was available a day after Casey McGehee hit a walk-off single off his leg, but availability and reliability are two different things. The Mets are still searching for a back-end bullpen combination that works, entering Tuesday's play with 10 earned runs in their last 12 1/3 innings.
Boasting one of the league's better bullpens as recently as mid-April, the Mets entered Tuesday's play with a 4.27 relief ERA, ranking 24th in the Majors in that category.
Anthony DiComo is a reporter for MLB.com. Follow him on Twitter @AnthonyDicomo. This story was not subject to the approval of Major League Baseball or its clubs.