Lawrie's main position likely to stay third base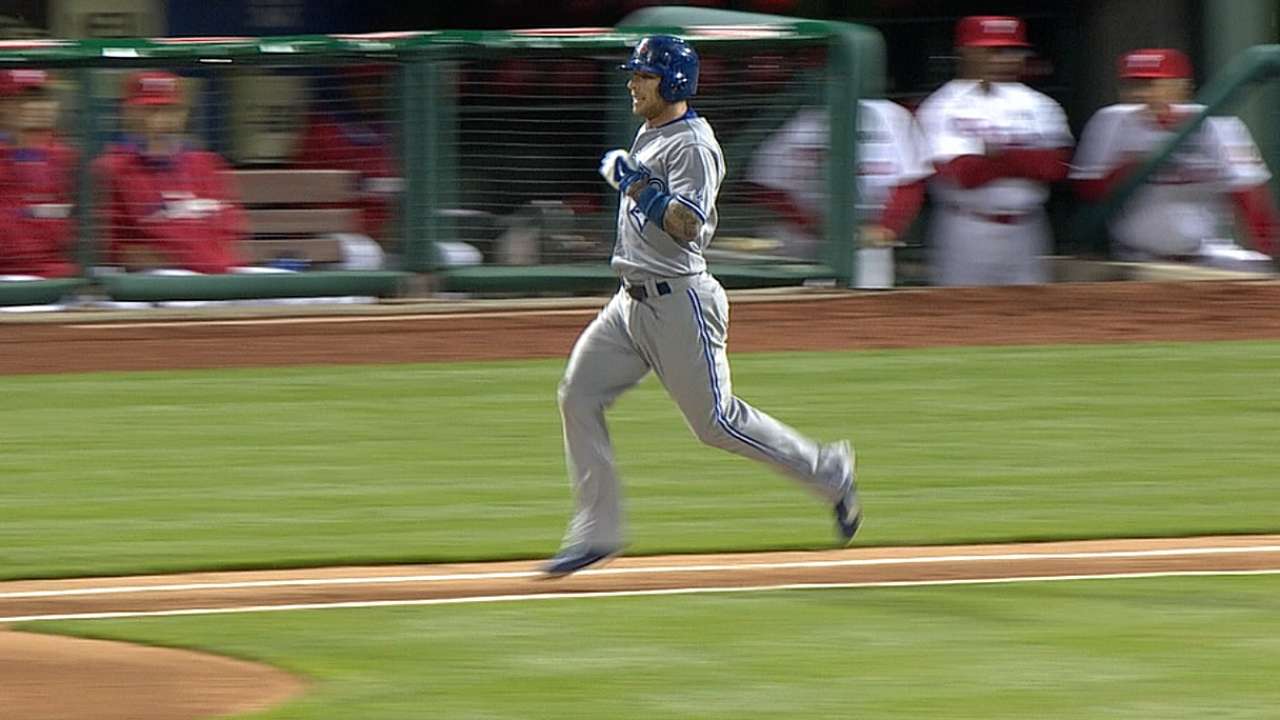 PHILADELPHIA -- Blue Jays general manager Alex Anthopoulos has all but completely ruled out Brett Lawrie making a full-time transition to second base.
Lawrie, who is day to day with a tight right hamstring, had been playing second base during Interleague Play. The decision was made by manager John Gibbons so Toronto could find a way to get Juan Francisco's bat into the lineup at third.
There was a line of thinking from outside the organization that the Blue Jays may consider making the move permanent. Anthopoulos did not seem to fond of that idea, and while Toronto's GM said he would defer to Gibbons on a lineup decision, it does not appear to be something the organization is particularly fond of.
"He's a third baseman," Anthopoulos said. "We did talk, just the fact of Interleague. Francisco's done well for us in a short period, and it's just like Gibby talked about, wanted to keep his bat in the lineup. He's the one who brought it up to me, and I said,'Hey, it made sense, want to keep his bat in the lineup.' "
Francisco was promoted from Triple-A Buffalo when designated hitter Adam Lind was placed on the 15-day disabled list in April. Lind is expected to play nine innings in the Minor Leagues on Wednesday and will most likely make his return to the Blue Jays' lineup on Thursday.
That would seem to leave Francisco without a job, and he cannot be sent to the Minor Leagues without clearing waivers because he is out of options on his contract. Francisco entered play on Tuesday night hitting .280 with three homers and seven RBIs, which is a lot more than the Blue Jays can expect to get out of Chris Getz or Steve Tolleson at second base, but the organization is putting an emphasis on defense.
The best defensive alignment would see Lawrie return to his everyday role at third while Getz handles duties up the middle. As for Francisco, he will probably head to the bench because the Blue Jays do not want to risk putting him through waivers.
"We'd like to keep Juan," Anthopoulos said. "He's playing well, and ideally you want to be able to hang on to him. I know Gibby is fond of him, and rightfully so. He's played well."
Gregor Chisholm is a reporter for MLB.com. Read his blog, North of the Border, and follow him on Twitter @gregorMLB. This story was not subject to the approval of Major League Baseball or its clubs.