Huff may begin rehab assignment Thursday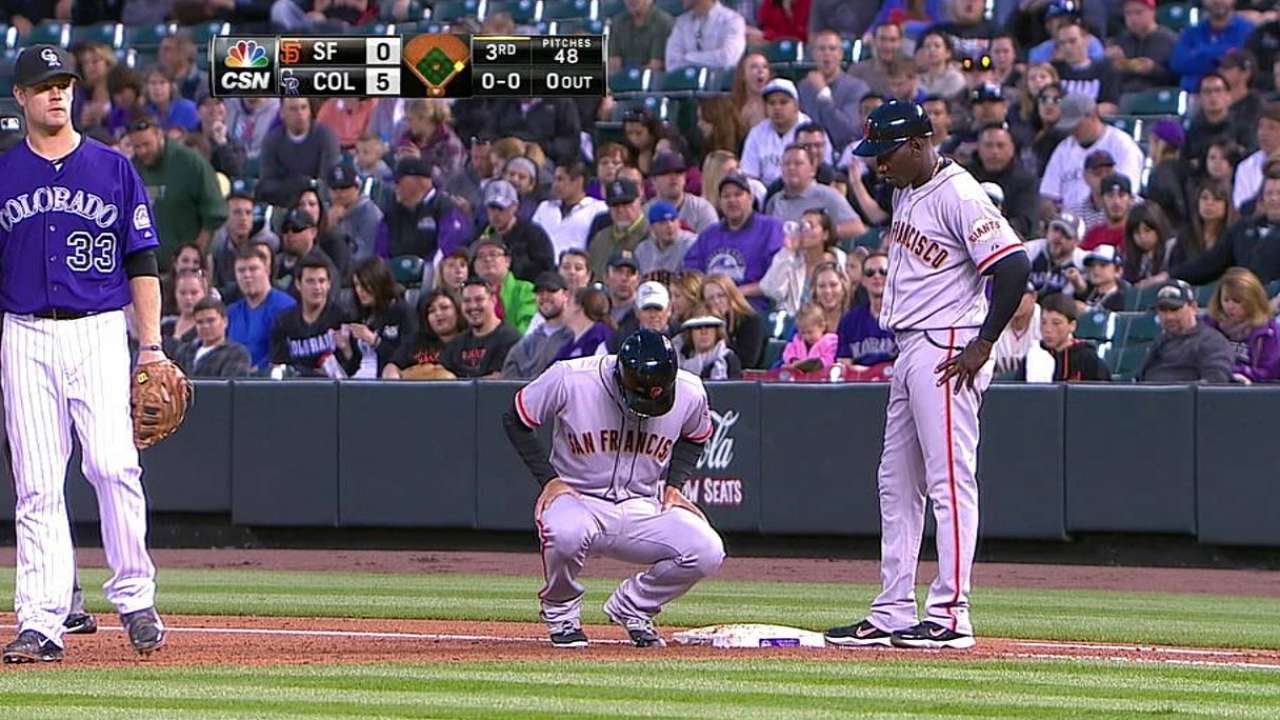 PITTSBURGH -- Giants left-hander David Huff, who is recovering from a strained left quad, threw bullpen sessions Friday and Sunday in Atlanta. He tossed another bullpen session Monday in Pittsburgh and could be close to going out on a Minor League rehab assignment.
He was 1-0 with a 3.86 ERA in eight relief appearances when he went on the disabled list retroactive to April 21.
"I had an extended game simulated bullpen," Huff said. "It felt great, I think I ended up throwing like 70 some pitches. Monday was Day 13. I feel good about the way things are progressing."
"He had to run curves today," Giants manager Bruce Bochy said. "I haven't talked to Dave Groeschner our trainer yet, to see how he came out of that. Huff feels great, he'll do some pitchers' fielding practice in the outfield and there's a good chance he could begin his rehab on Thursday in Triple-A."
George Von Benko is a contributor to MLB.com. This story was not subject to the approval of Major League Baseball or its clubs.