Moore happy to be back among Rays mates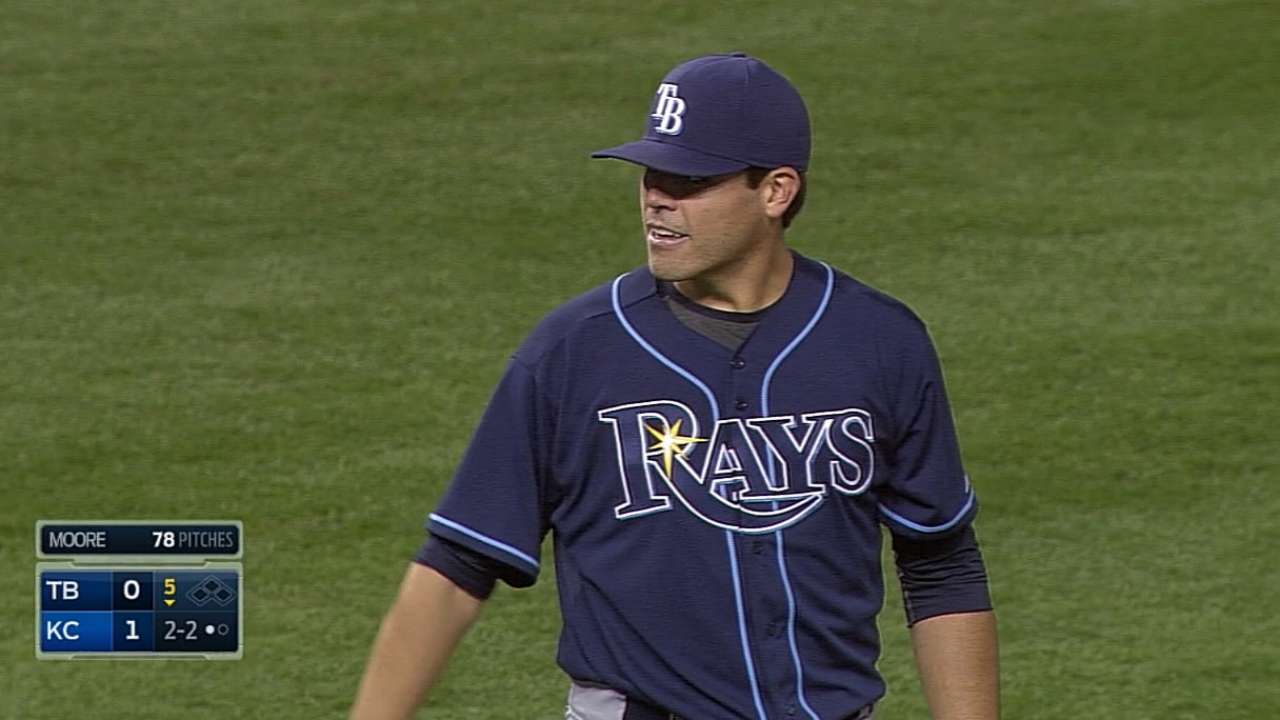 ST. PETERSBURG -- With his surgically-repaired left elbow supported by a shoulder-to-wrist brace and his season over, Matt Moore will spend the summer focusing on the things he can do rather than on the things he can't.
"It'll be good to be in the dugout and cheer for somebody instead of looking at the TV screen," said Moore, who was happy to be reunited with his Rays teammates on Tuesday night.
"It feels like the guys haven't been here for a month."
Moore did not accompany the Rays on their recent 10-day road trip.
Instead of thinking about getting hitters out, Moore, who underwent Tommy John surgery, is now pondering questions such as: "When can I start sweating? When can I get my heart rate up?
"I want to get out there, but the reality is, I can't get out there," he said. "As I understand it, there's a four-to-five month waiting period where I can't do any throwing. I've got to try to find other things to take up most of my day. I've been trying to go for an hour to an hour-and-a-half walk every night."
"You have to commit your body to getting healthy at its own pace," said manager Joe Maddon. "It's got to be difficult to give up your occupation for a full year. He's going to have down days, there's no doubt. But he's got a great attitude. And he's got a lot of support."
Moore said he has sought feedback from teammates Jake McGee and Grant Balfour, both of whom underwent Tommy John surgery and returned to pitch again.
Jim Hawkins is a contributor to MLB.com. This story was not subject to the approval of Major League Baseball or its clubs.