To ease strain on bullpen, Kontos recalled
Seven pitchers saw action in Monday's 13-inning victory over Bucs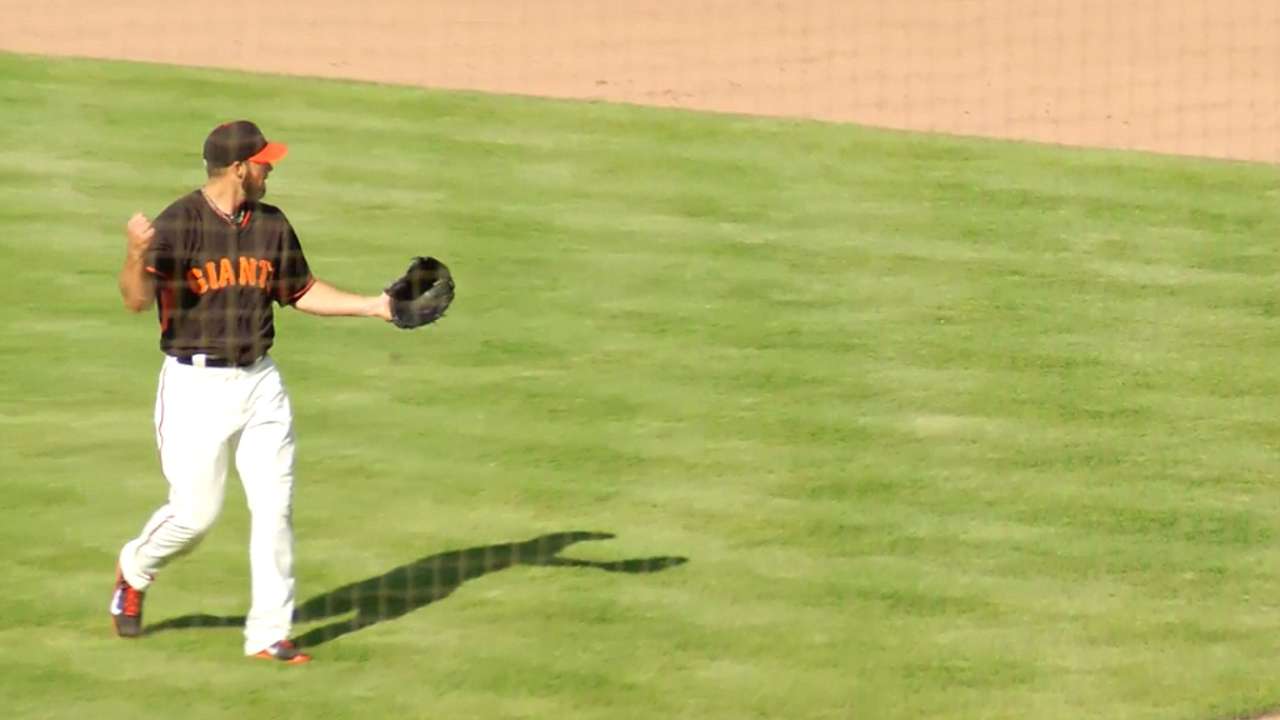 PITTSBURGH -- In the wild 11-10 win over the Pirates on Monday night, the Giants had to use seven pitchers in the 13-inning affair. That put some limits on pitcher availability Tuesday night in the second game of a three-game series.
To ease the strain on the bullpen, reliever Jake Dunning is back at Triple-A Fresno. Former bullpen stalwart George Kontos is up in his place.
"He's had a couple days off," Giants manager Bruce Bochy said of Kontos. "He has experience up here, he's pitched better than the numbers indicate, he's had some tough luck. That's why he's up here."
Kontos had a 4.91 ERA in 18 1/3 innings at Fresno, with 28 strikeouts. He's a different pitcher than the past couple of years, when he relied heavily on his slider.
"I've been throwing the ball real well," Kontos stated. "I've been snakebitten a little bit with some goofy plays, giving up a couple of runs that way. But as far as throwing the ball, I've been throwing the ball where I want to throw it.
"Velocity has really come back this year, and with the addition of the cutter and the changeup, I haven't really been showing the slider as much, and when I do throw it, guys are swinging and missing, which I think has accounted for the high tally of strikeouts that I had down there. I've been throwing the cutter early and finishing them off with the slider."
Reliever Santiago Casilla had a 14-pitch battle with Neil Walker before striking him out Monday night. Casilla was the only San Francisco reliever unavailable Tuesday.
George Von Benko is a contributor to MLB.com. This story was not subject to the approval of Major League Baseball or its clubs.