Ausmus works to minimize distractions for Ray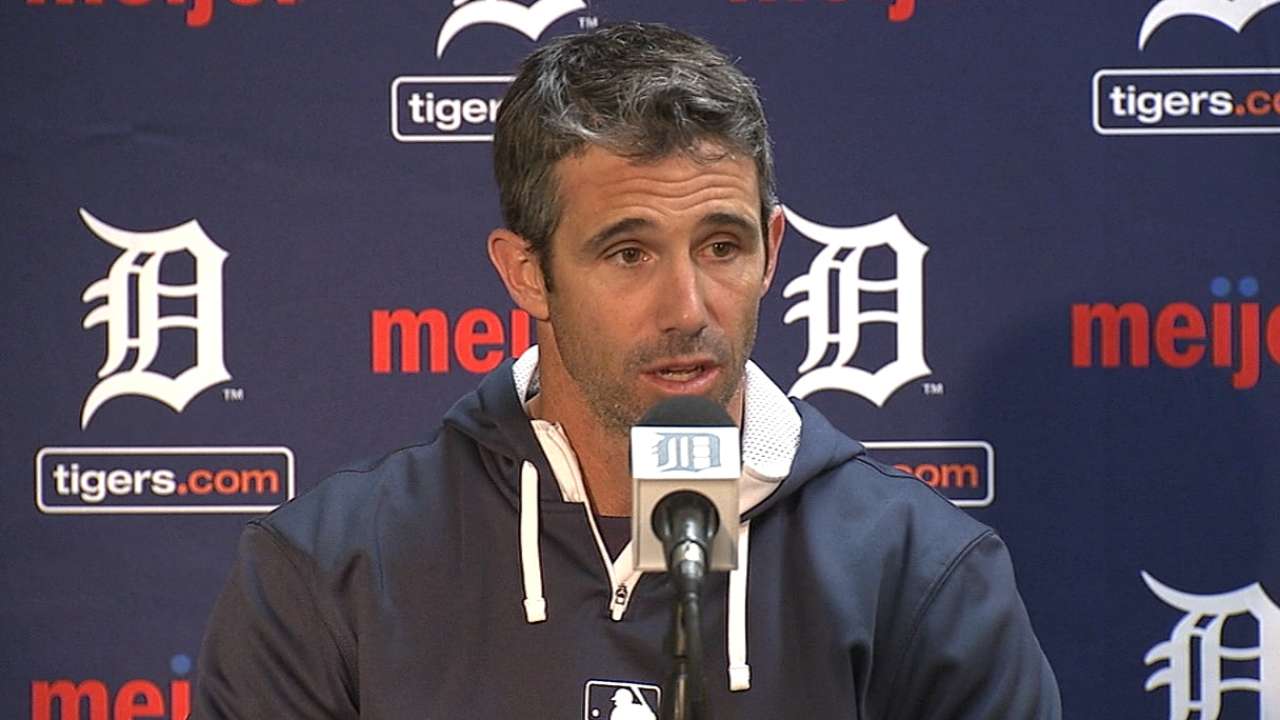 DETROIT -- Robbie Ray's Major League debut Tuesday night came before Doug Fister, whom Ray was traded for this offseason, makes his first start of the season for Washington.
An injury has pushed Fister's Nationals debut to Friday. Even though Fister is yet to accomplish anything in Washington, Tigers manager Brad Ausmus said the pressure to prove the trade was a good one for Detroit could weigh on Ray when he takes the mound at Comerica Park.
"If it's in his mind, it could [impact him]," Ausmus said. "Don't ask him about it, because if it's not in his mind and you ask him about it, now it will be."
Ausmus hasn't said much about the start to Ray, who general manager Dave Dombrowski called a key to the trade at the time. Ausmus did, however, lighten the mood by telling his pitcher that, unlike Monday's game when he wasn't officially on the roster, Ray was indeed allowed to be in uniform Tuesday for his debut.
The challenge is keeping Ray, or any first-time starter, relaxed while still maintaining his focus. During his playing days, Ausmus often had to deal with jittery pitchers. Ray said Monday that he would be nervous in the first inning, but he seemed confident he would settle in after that.
"Just try to be a calming influence," Ausmus said of what he can do in those situations. "Do everything you can to not let the game speed up on him. Try to slow the game down. Keep him focused on this pitch."
There won't be a hard pitch count Tuesday on Ray, according to Ausmus.
Jason Beck is a reporter for MLB.com. Read Beck's Blog and follow him on Twitter @beckjason. Matt Slovin is an associate reporter for MLB.com. This story was not subject to the approval of Major League Baseball or its clubs.