Qualls credits Ausmus for growth as pitcher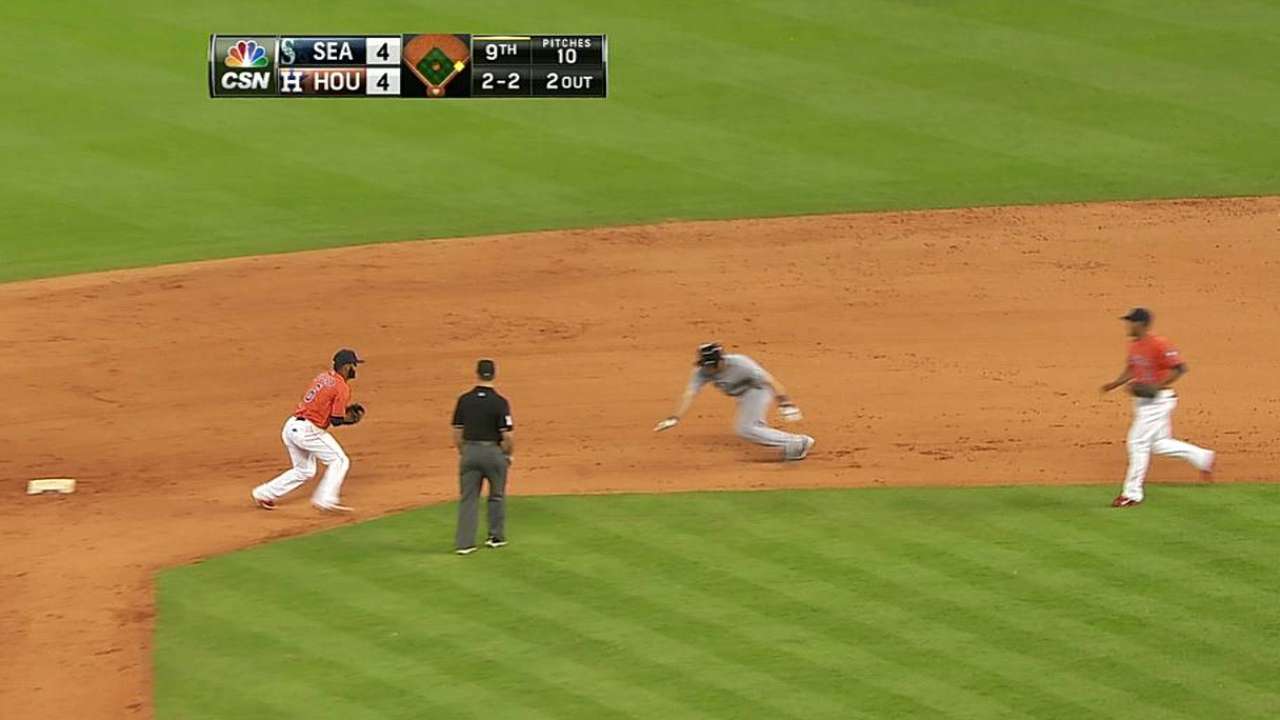 DETROIT -- When Astros pitcher Chad Qualls made his big league debut nearly 10 years ago, he leaned heavily on veteran reliever Russ Springer to learn how to carry himself and veteran catcher Brad Ausmus to learn about the nuances of pitching in the Majors.
Qualls, who returned to Houston this year on a two-year deal, took some time this week to catch up with Ausmus, who's in his first year as manager of the Tigers. As a young pitcher, Qualls learned quickly to put his compete trust in Ausmus.
"Brad was really good," Qualls said. "I was open-minded about pitching, so there were numerous times when I had two strikes or something on a guy and he would signal for a sinker, and I would shake him off. I wanted to throw a slider in the dirt. He'd put down for a sinker, and I would shake. He'd put down sinker again and I would shake, and he would put down sinker down and stare at me. I was, 'OK, I have to throw that pitch.'"
Qualls would then take the opportunity to talk to Ausmus in the dugout and ask him about the pitch sequence.
"I would just ask, 'Why would you want me to throw a sinker there?' Because I didn't know," he said. "He said the guy had no chance on my fastball. Sure enough, it worked. He's really in tune with the game and just taught me that sometimes you don't always have to throw sliders. I can get guys out with my fastball with two strikes."
Even back then, Qualls could tell Ausmus was managerial material.
"Everybody knows he's a Dartmouth guy and a smart guy," Qualls said. "Not only is he smart, but he understands that there's different individuals in the clubhouse. Everyone is different. He really was a great catcher. You don't hit .200 every year -- OK, I'll give him .225 -- and play for like 15 years. He definitely knows the game of baseball and knows what to do and how it's supposed to be played.
"He's a well-respected guy. When he retired and when I would read he wanted to manage, I knew it would come along. He just had to wait for the right opportunity, and he inherited a team that had 90-something wins last year and some great players. He deserves it."
Brian McTaggart is a reporter for MLB.com and writes an MLBlog, Tag's Lines. Follow @brianmctaggart on Twitter. This story was not subject to the approval of Major League Baseball or its clubs.