Santana gets first start night after debut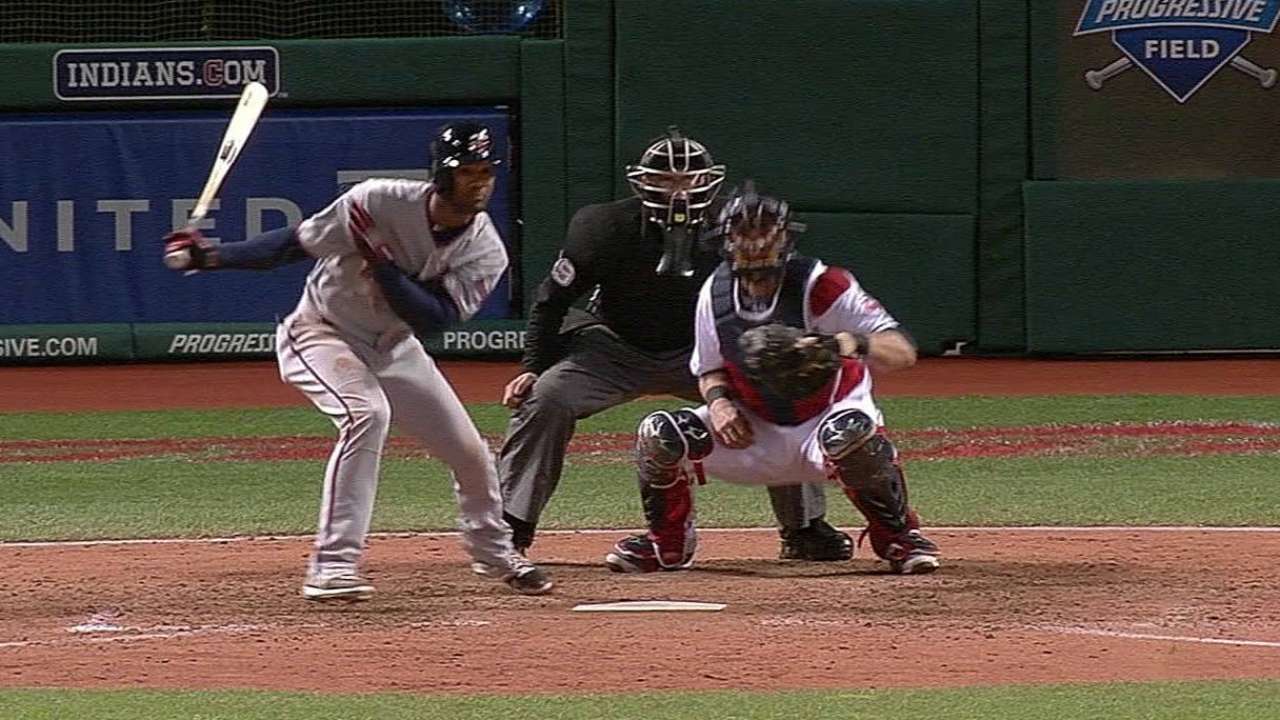 CLEVELAND -- Danny Santana's first big league start comes one night after his Major League debut.
All he has done since joining the roster is make his manager's heart beat faster.
Santana came on as a pinch-runner in the seventh inning of Monday's 1-0 win, and when he stepped to the plate in the 10th inning, he got his first career hit. Santana was at shortstop Tuesday, but skipper Ron Gardenhire considered something really outside the box for Santana's debut.
"I even thought about starting him in left and putting [Jason] Kubel as the DH," Gardenhire said. "That one made my heart go up a little too high, so I decided shortstop's a little better. His first start in the big leagues probably should be somewhere he's played at least once."
Santana took fielding practice in left field on Tuesday and played some outfield in the lower levels of the Minor Leagues, but the infield is where he has played more recently.
On Monday, Santana's debut got interesting quickly when he was almost picked off at second base in the seventh inning when catcher Yan Gomes threw to Asdrubal Cabrera. Santana beat Cabrera's tag, and Tribe manager Terry Francona challenged the call, which stood.
"When he was going for the pickoff to second base, I was a little scared he'd throw me out," Santana said. "But after that, I wasn't nervous [anymore]."
The play had the opposite effect on Gardenhire.
"He got into it then, but that's when I started to get nervous, when he almost got picked off," Gardenhire said. "But he can run."
Stephen Ellsesser is a contributor to MLB.com. This story was not subject to the approval of Major League Baseball or its clubs.