Dodgers deciding when Greinke makes next start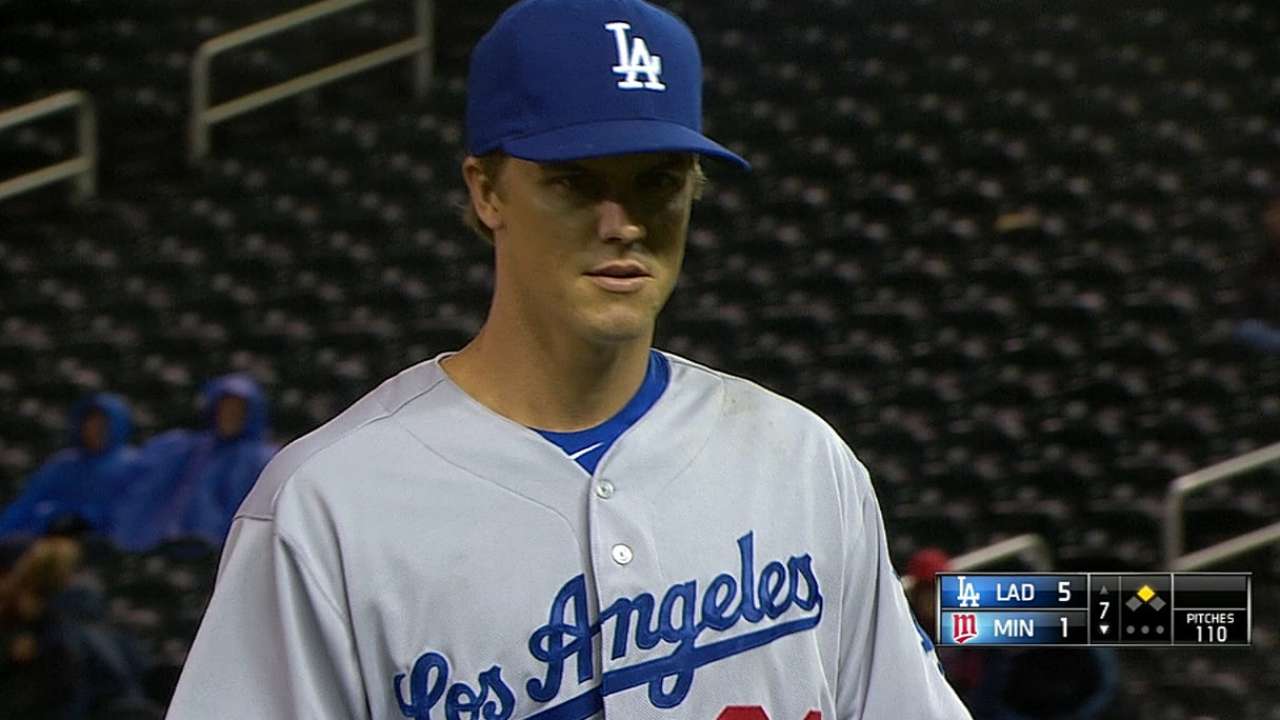 WASHINGTON -- One of the questions facing manager Don Mattingly in the coming days is when Zack Greinke will take the mound again.
Greinke, usually an innings-eater, was limited to just three innings in Monday's 4-0 loss because of the 3-hour, 17-minute rain delay. That short outing might have opened the door for him to pitch on a different schedule -- as Greinke usually goes every fifth day.
Mattingly said on Tuesday that Greinke and the coaching staff have been talking about when Greinke would make his next start, but it's still a process that needs to be worked out.
"We have talked to him a little bit," Mattingly said. "He's lobbying. There's some conversations going [on] about possibly doing some different thing."
Jeff Seidel is a contributor to MLB.com. This story was not subject to the approval of Major League Baseball or its clubs.