MLB.com Columnist
Jonathan Mayo
Right-hander Johnson returns to the mound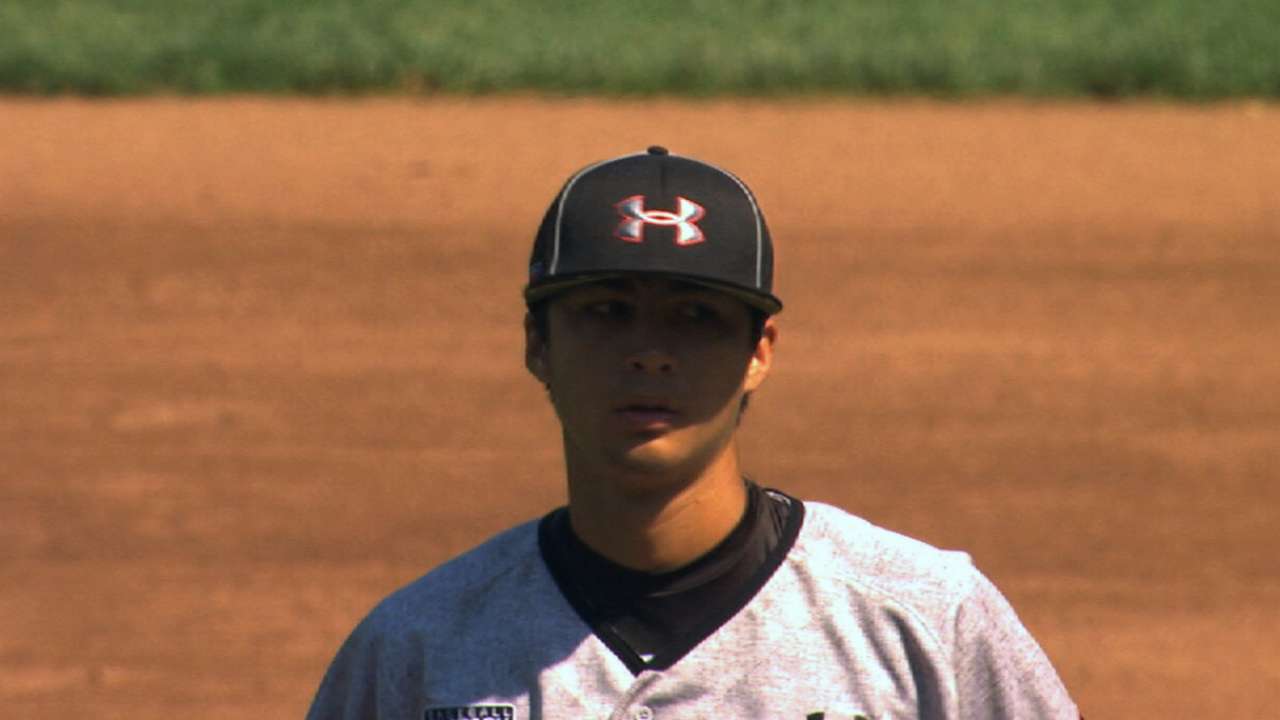 Over the summer, Cobi Johnson established himself as a prep arm most teams wanted to follow this spring.
Johnson threw well on the showcase circuit, showing decent stuff and even better pitchability. At 6-foot-4, he appeared to have some projection to him. Being the son of former big leaguer and current pitching instructor Dane Johnson was icing on the cake.
Things haven't gone entirely according to plan. Some hoped to see a leap forward in terms of pure stuff, but that hasn't really happened. Johnson didn't start for about a month with elbow soreness, but he was back on the mound for a Florida 6A regional quarterfinal playoff matchup against King High School.
Johnson was just "OK," according to a scouting director on hand to watch the game, one Johnson's J.W. Mitchell team lost, 4-2, thus ending its season. He threw his fastball in the 87-90 mph range, which is not far from where he was during the summer.
And that might be the issue for Johnson. The Florida State commit hasn't moved in the direction many hoped or expected to see. Even with the caveat of this being his first start back, combined with how he threw before his time off, his early stock (he was ranked No. 29 on MLBPipeline.com's Top 50 Draft prospects list in the fall), may have been based on projection that scouts are now wondering if it will come.
"He might've been one of those guys who was a little overhyped," the scouting director said. "He's a likeable kid, but he's not had the kind of year certain people expected. You thought when you saw him last summer -- the son of a big leaguer, the dad's a pitching coach -- you thought there was some projection there. When he came out he was the same guy, maybe a lesser guy."
Could the elbow that shelved Johnson been a problem? Even if the injury was not overly serious, could Johnson have been holding back, not willing to let it fly, out of worry?
"Maybe that has something to do with it," the scouting director said. "He has a commitment to Florida State. With his dad as a pitching coach, they were probably erring on the side of caution."
Jonathan Mayo is a reporter for MLBPipeline.com and writes a blog, B3. Follow Share This