MLB.com Columnist
Jonathan Mayo
Excellence Tournament showcases Puerto Rican talent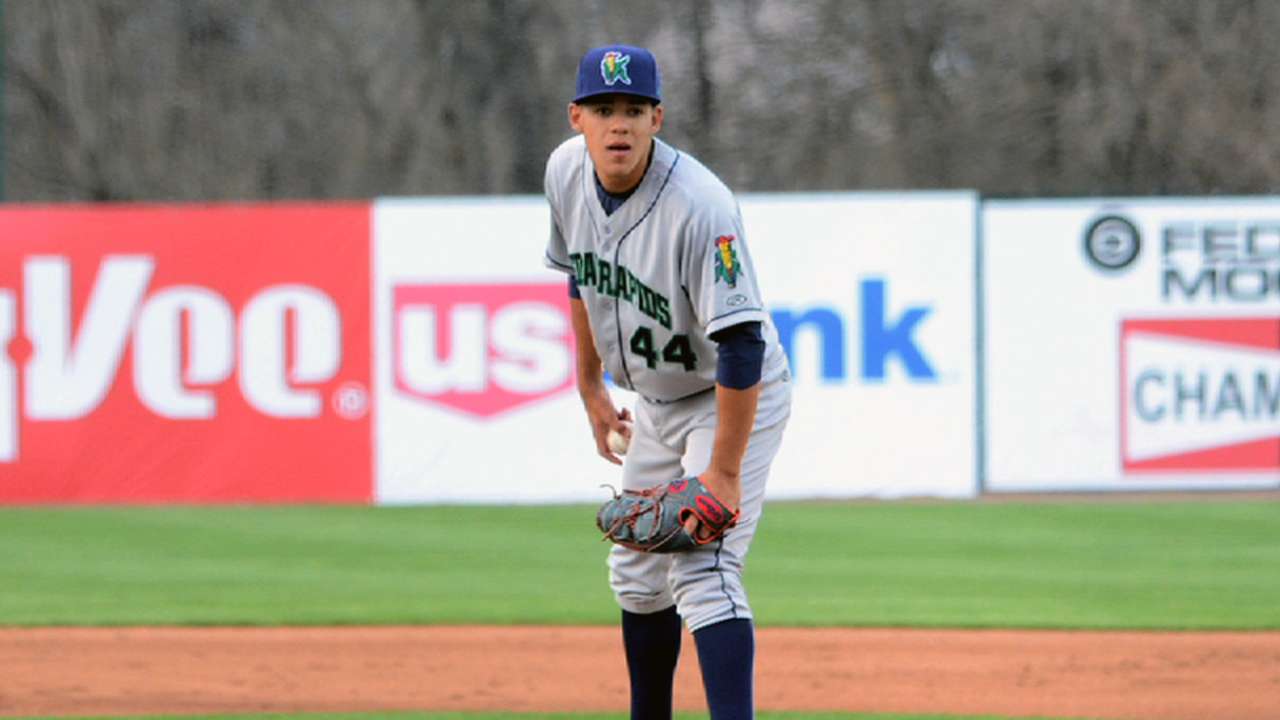 Back in 1996, scout Jorge Posada Sr. (yes, that Jorge Posada) started the Excellence Tournament to bring all of the talent in Puerto Rico together before the Draft. It was an effort that allowed evaluators a chance to see all of the island's talent in one setting as close to the start of the Draft as possible.
Many players have helped themselves tremendously at the tournament. In 2012, Carlos Correa was the headliner, and he lived up to billing. But right-hander Jose Berrios really stood out and threw three outstanding innings on the opening day of the tournament. He parlayed that into a supplemental first-round pick (No. 32 overall) by the Twins. Back in 2009, it was Reymond Fuentes who opened eyes, especially with his speed, and he went in the first round to the Red Sox (No. 28 overall).
This year, there is no first-round talent coming out of Puerto Rico, so attendance by the scouting industry was relatively light. The trend started last year, when Jan Hernandez was the top pick from the island, going in the third round to the Phillies. No other Puerto Rican high schooler went before the 11th round.
"I don't really know what it is," a crosschecker said. "It's been declining each year."
Still, the Excellence Tournament gave several young Puerto Rican players the chance to improve their Draft stock. No one made a Berrios or Fuentes-like impression, but a few did have some tools on display. Jonathan Oquendo ran well in the 60-yard dash in the Major League Scouting Bureau workout and showed good defensive skills at shortstop.
The award for closest to a Berrios impression may have come from Jan Carlo Cosme, just in terms of his performance in Game 1 (Don't expect to hear his name called before the seventh round). Cosme struck out six in three innings and featured a fastball up to 93 mph.
Outfielder Marco Rivera and shortstop Alexis Pantojas, perhaps the top two names in Puerto Rico for much of the spring, didn't particularly wow onlookers. Rivera has some bat speed, but he didn't produce much offensively. Pantojas showed excellent defensive skills at short, but questions about his bat weren't necessarily answered at last week's tournament.
Jonathan Mayo is a reporter for MLBPipeline.com and writes a blog, B3. Follow Share This