Lollar tabbed as Honorary Bat Girl for Royals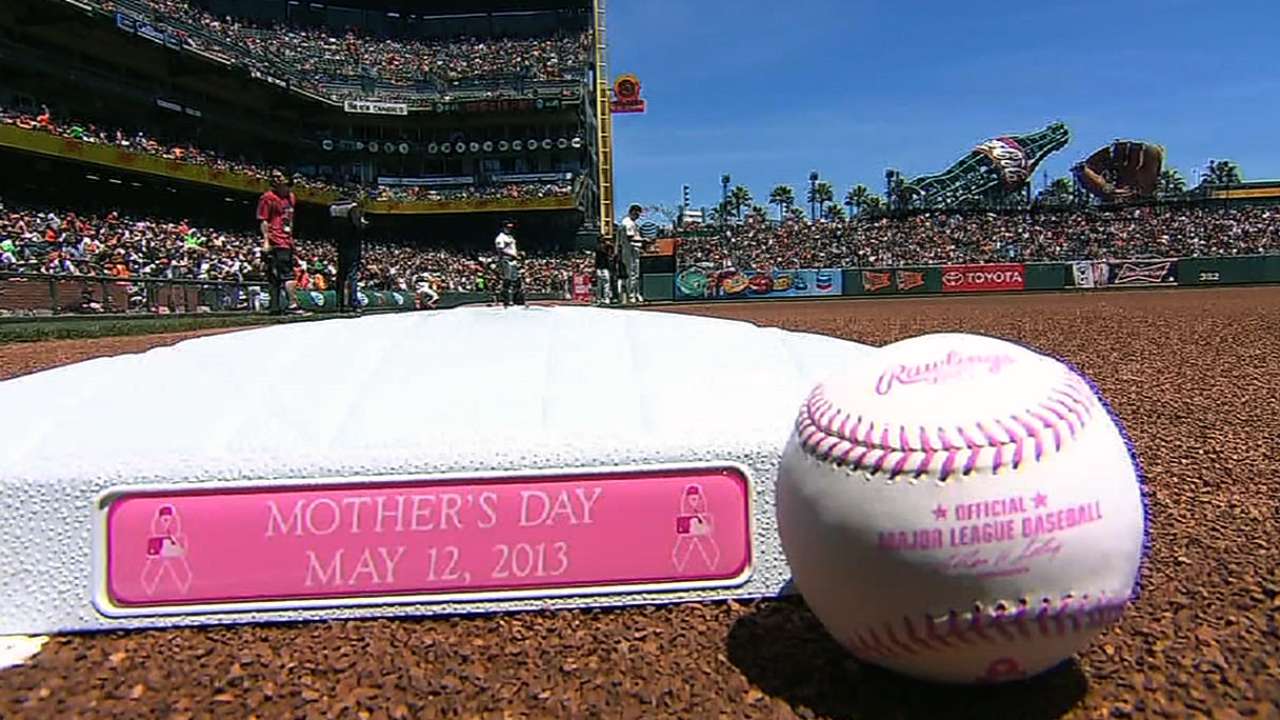 SAN DIEGO -- Paige Lollar, who battled breast cancer while pregnant and gave birth to a healthy daughter, has been named the Royals' Honorary Bat Girl for 2014.
Major League Baseball each year since 2009 has recognized baseball fans who have been affected by breast cancer and demonstrate a commitment to eradicate the disease. Lollar will be introduced during a pre-game ceremony on Friday, May 16, before a game against Baltimore at Kauffman Stadium.
According to information supplied by the Royals, in 2012, Lollar was informed that she had breast cancer and was scheduled to undergo a treatment plan that included both chemotherapy and surgery. She arrived for her first day of chemotherapy only to find out she was six weeks pregnant. Once Lollar was assured that her treatment would not affect her baby, she underwent a mastectomy and started chemotherapy in her second trimester.
On June 4, 2013, she gave birth to a healthy daughter, Hadley Rae. Only 10 days later, Paige resumed chemotherapy with baby Hadley -- affectionately known as the miracle baby -- joining her to visit the doctors and nurses during many of the treatment sessions. Lollar is scheduled to complete her treatment in June.
MLB's "Going to Bat Against Breast Cancer" initiative will be celebrated Sunday on Mother's Day. Throughout baseball, players will wear symbolic pink ribbons and wrist bands, and some of them will use pink bats to hit pink-stitched baseballs.
Dick Kaegel is a reporter for MLB.com. This story was not subject to the approval of Major League Baseball or its clubs.