Reliever Belisle regaining his form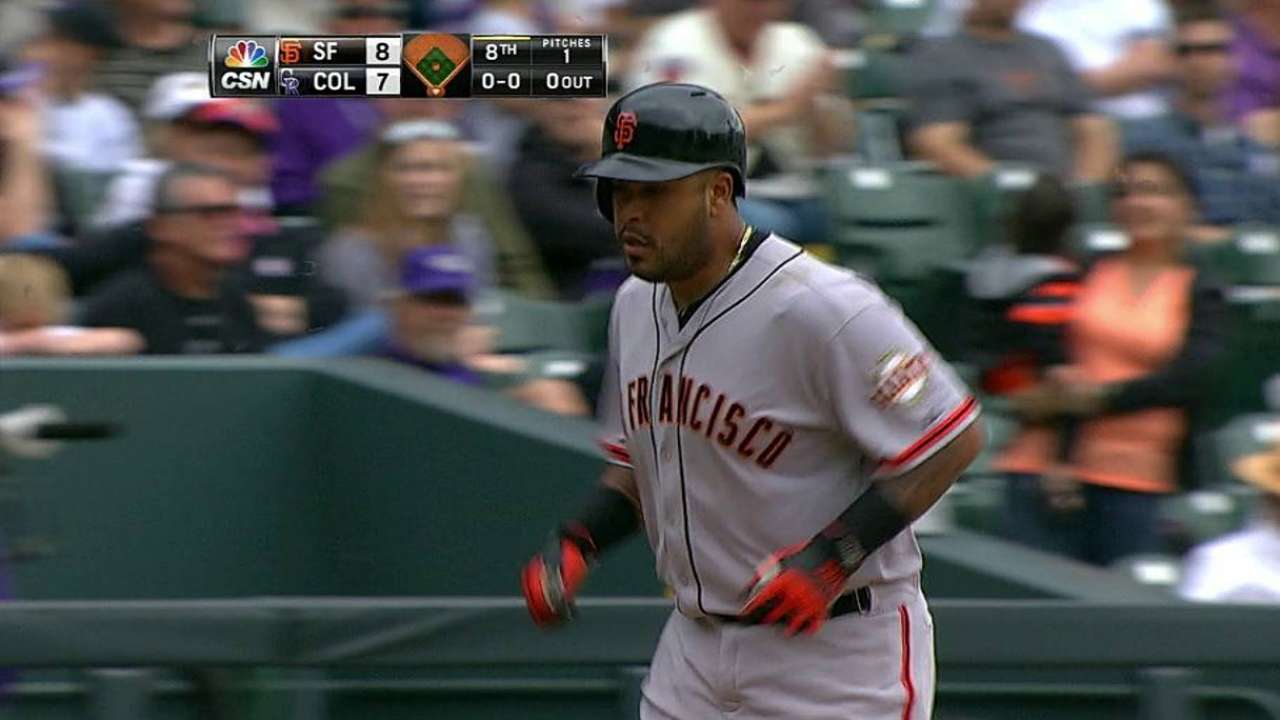 DENVER -- Rockies right-hander pitcher Matt Belisle is quietly regaining his zip and effectiveness.
Belisle gave up four earned runs over three straight appearances April 20-26. While giving up a run and two hits in a 6-3 Rockies road loss to the Dodgers April 26, Belisle leaned on a fastball that sat at 91-92 mph.
In his last three outings, however, Belisle has thrown four innings and given up no runs and one hit, with two walks and four strikeouts. And the fastball is running in the 93-94 range, occasionally touching 95.
It has been often reported that Belisle's effectiveness has dipped the last two years, with heavy usage being blamed, and his numbers this year (0-2, 4.80 ERA in 15 games) point to a lack of consistency. While fastball velocity in and of itself is not important to Belisle, it could point toward some subtle changes he has made recently that are helping with his consistency.
Without falling into pitching coach jargon, Belisle and pitching coach Jim Wright have worked toward keeping Belisle's power in the direction of home plate, rather than spinning off toward first base. Belisle said he enjoys the between-games work toward the goal, then putting that aside and competing at game time.
"I give myself the best potential to reach my best ability if I'm repeating my delivery," Belisle said. "That's the best way I can say it. I'm trying to put myself in the right position to get people out. That comes back to focusing on each pitch, and that comes back to my preparation before. During the game, I want to see a pitch and execute it."
While he has been effective, Belisle is not considering himself on a roll, simply because he doesn't want to take it for granted.
"You have to work to stay on top of things in this game," he said. "The one consistency in this game is the mental grind. Whether you're going well or you're going bad, whether you're about to do something good or you're about to go into something bad, you have the grind of how you're going to think, act and prepare."
Manager Walt Weiss believes Belisle has "gotten some instant results from some things he's done mechanically with Jim Wright."
Thomas Harding is a reporter for MLB.com. Read his blog, Hardball in the Rockies, and follow him on Twitter @harding_at_mlb. Teddy Cahill is a reporter for MLB.com. Follow him on Twitter at @tedcahill. This story was not subject to the approval of Major League Baseball or its clubs.