A's sit ailing Reddick, Cespedes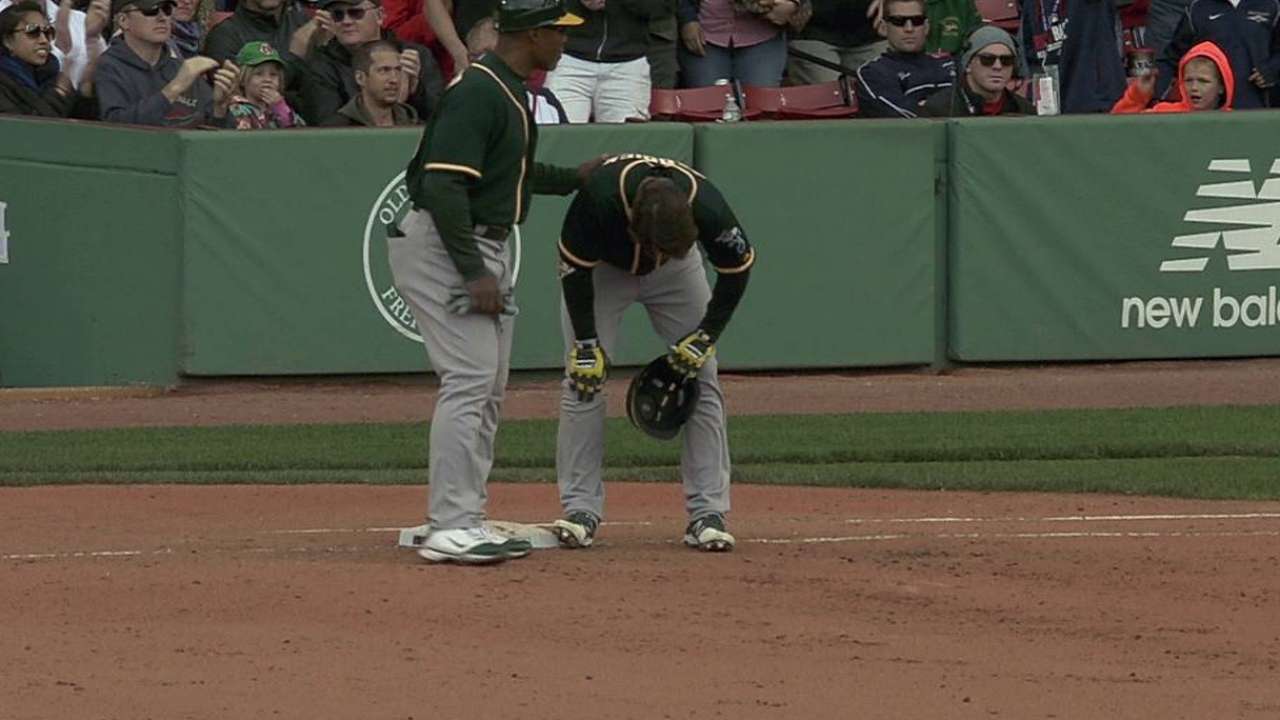 OAKLAND -- A's outfielder Josh Reddick, who suffered a sprained left ankle in Sunday's 3-2 win at the Boston Red Sox, will take at least two days off to rest his injury.
Oakland manager Bob Melvin said he thought it was also wise that fellow outfielder Yoenis Cespedes take a day off after appearing to favor a sore leg in beating out an infield single, plating the go-ahead run, Sunday in Boston.
"He wanted to play, but the way he came out of the box made me feel he needed to take a day," Melvin said of Cespedes. "He is available off the bench."
Rick Eymer is a contributor to MLB.com. This story was not subject to the approval of Major League Baseball or its clubs.